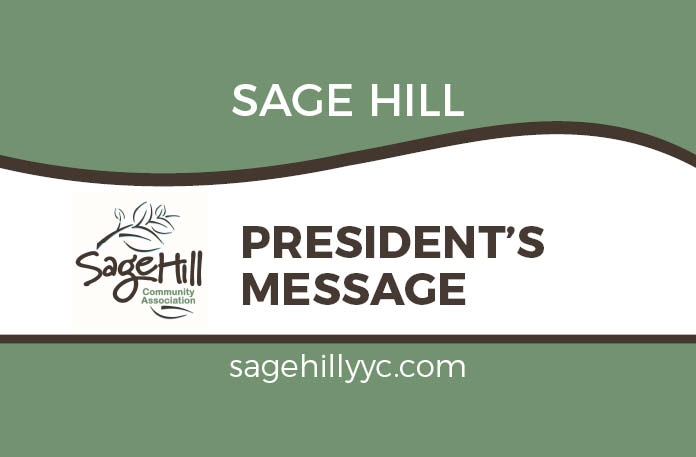 It feels like yesterday I was standing in line outside Costco patiently waiting to get my hands on an inflatable swimming pool in order to escape summer's heat, and now its November. October saw our final Food Truck Rally of the year, a Municipal Election, and due to a number of COVID related constraints, our board declined to host a Halloween event for the second year in a row.
On behalf of the community, I want to welcome all new and returning Elected Representatives to their roles; Congratulations, Jyoti Gondek being elected as Calgary's new Mayor, Jennifer Wyness elected as our new Councilor, Dana Downey elected as our new Public School Trustee, and Myra D'Souza being re-elected as Separate School Board Trustee. We look forward to developing new relationships and working together to improve life for all Sage Hill residents and business owners. To our outgoing Representatives, Mayor Naheed Nenshi, Councilor Joe Magliocca, his Chief of Staff Greg Hartzler, and Public School Board Trustee Trina Hurdman, thank you for your service and dedication to our community over the last several years, it has been a pleasure to have grown with you.
In October, we fielded multiple complaints surrounding pet droppings not being picked up by owners and wanted to once again remind owners to please be responsible and pick up after your pets. Leaving animal droppings in our green spaces attracts unwanted wildlife into our community, restricts residents from being able to fully enjoy those areas, and can spread disease. So again, be a responsible pet owner and pick up after your pets.
I am glad to share, the long-awaited opening of Sage Hill Co-op is a few weeks away, and as such, they have announced a soft opening on November 12 and a larger Grand Opening on November 26 from 1:00 to 3:00 pm, which will see some gift baskets to the first shoppers who pass through the doors and various in-store specials. All residents and Quarter businesses are invited to take part in the Grand Opening and Ribbon Cutting Ceremony! This opening is special to the Calgary based Co-op brand as November marks their 65th Anniversary!
Our next SHCA board meeting is:
Tuesday, November 9 from 7:00 to 8:00 pm via Teams
December we will not be meeting but will be hosting our Annual Christmas Light Display Contest.
Thank you,
Ross Utigard
President
Sage Hill Community Association