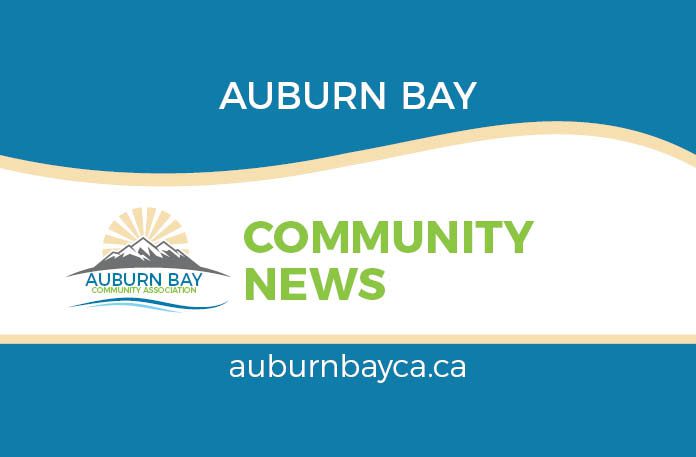 Hello Auburn Bay,
We are finally pleased to announce our new community spirit event for this year, "Making Spirits Bright." Starting December 5 there will be a light display set up on our future CA site at 234 Auburn Bay Ave SE (West of Prince of Peace). We are working out the final details, like getting it synchronized to music on FM 88.8, with signage confirming details along the street. The lights will be on each night until January 3 from 6:00 to 8:00 pm, with the show resetting every 30 minutes. Please expect traffic delays in the area the first couple of nights, as we expect that quite a few families may be by to check it out. We had hoped to have some hot chocolate / treats on the first night, but with the current AHS restrictions, that is not possible. We will keep an eye out, and if anything changes by the final night, we may be able to do something special then. More details will be posted on our website. We ask that if you walk into the area, you please still maintain social distancing to those families outside your network. If we don't follow protocols, AHS will shut it down for the future.
I have seen a few complaints from people using the off-leash dog park as a toboggan hill, and a few issues with dogs and families almost colliding. The city of Calgary has a full list of approved parks on their website at https://www.calgary.ca/csps/parks/locations/tobogganing-and-sledding.html, but if you are looking for a good informal one, I have seen many people using the sports field / bowl behind Joanne Cardinal Schubert school. Also, Auburn House has their hill lit up nicely with holiday lights as well.
I would like to take this time to thank Lynne D. for being our newsletter director for these past couple of months, we appreciate your help in developing some great senior initiatives for the future. We hope that once COVID restrictions have been lifted, we will see an interest in moving forward with them. All the best in your future endeavors.
Do you have a passion for our community? Do you want a voice in what is being published in the "Down by the Bay" Newsletter? Want to help direct the focus of the community? Then we have the position for you. We are in need of a "Newsletter Director", please check out the job description on our website.
We are super excited to have partnered with Community Care Builders on a unique fundraiser for the Community Association that is COVID friendly! Order your coupon book, with over 44 amazing coupons from local businesses for free, 50% off, or 2 for 1 opportunities. Value of the book is over $1,000 in savings and is shipped to the purchaser directly. Please use the following link to order yours and support your local community association and businesses at https://checkout.square.site/buy/4LIFQSHKPBWDL6UEUUXR6GQP.
There was a lot of buzz around the new CBE middle school being started, and its proximity to the houses on the one end. Unfortunately, it was something that didn't seem like an issue on paper, but seeing it started drove a lot of concerns from the residents, which we understand, but have no control over. We have voiced our concerns, but haven't heard back from the City or CBE on the matter.
We have been approached by a group that is interested in building a version of a community garden on the future LRT site south of Auburn Station, off of 52nd street. We are awaiting more details on what that project will look like, and will share with the community, and those gardeners interested in more information.
The community has been pretty quiet on the criminal front from what I have been reading, but I admit I don't read each page we have. But we need to continue with being diligent in keeping ourselves safe. Calgary Police Services have started the community initiative, looking for vehicles being left running unattended. Remember it only takes a criminal a minute to access your vehicle and drive away with it. Please remember to report any suspicious behaviour, as it may mean that the police can apprehend the culprits, or at least let them know that people are watching them.
Remember to check out the various social media groups that relate to almost every interest you might have, from seniors, to gardeners, to Good Food Box. We have been asking for feedback on various community projects. Please remember we need your input to help us understand what concerns / issues you feel we need to work on.
My favorite quote is, "Volunteering is the price you are willing to pay for the community you want to live in". What does your community look like and have you paid the price to live there?
Carla Obuck
Sports and Events Director, Auburn Bay Community Association (ABCA)