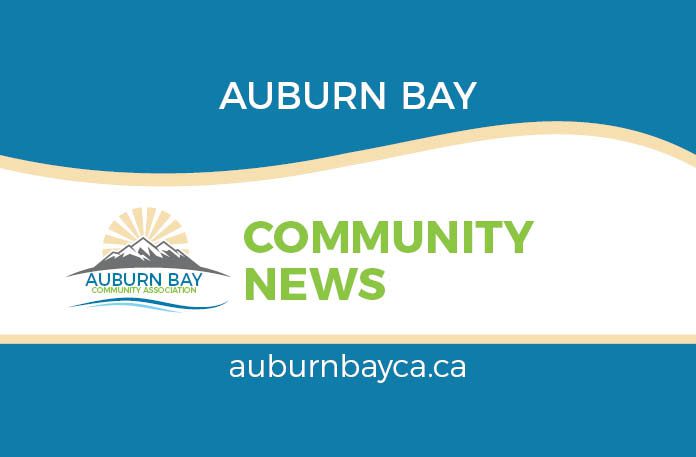 Please consider this notice as part of our AGM notification. We will be hosting an online AGM on April 13, 2022.
We will be putting forth a special resolution to extend the terms of both our President and myself if no one steps forward to take on these roles. These roles are filled by appointing current board directors who have served for a minimum of one year.
A huge thank you to all the community residents that provided some feedback on the Community Newsletter to Jennifer. We are currently working on finding a new volunteer to take on the role to try to help make it better. Most people understood that doing a hard copy of the newsletter is tough as you have to write articles in advance, and I always seem to be talking about things that happened already. We will try to find a better solution, but please make sure to check out the CA website, as I realized that we were missing specific information/resources for the community. We now have the links to each of the political officials, CPS resource officer, and school included.
We would like to thank our new CBE school trustee, Charlene May, for attending the last meeting and providing us with an update on the schools. The new elementary and middle school is expected to be opening this September and the notices with maps have been added to the CA website as noted above. We have requested that she provide us any information on Auburn Bay Schools, as we have not been included on a variety of items recently.
The City has given us a "Summer Clean Up" this year with a date of July 16, 2022. There will be garbage trucks, composting, electronics and metal recycling confirmed already. I am working on donations and household paints, and car seat/mattress recycling as well. More details to come. We will be using the Prince of Peace school parking lot and will be asking everyone to access the site from the North side of the school.
We will be hosting a GreenSpace/Parks clean up day on April 30, 2022 with volunteers picking up trash and us disposing of it. We hope that AHS restrictions will not be changing so that we can host a BBQ and family event afterwards to celebrate the arrival of summer. More information to follow.
Plans for the Stampede Breakfast are moving forward for July 9 as well. If you know of a local business or group that would like to be involved, please ensure to pass on my contact information.
A huge thank you to Larissa B. for helping out to change up the community signs, I know the Parade of Lights message was very old, but every chance I had to get out there to do the work, the weather wouldn't cooperate.
Please remember to check out the Sign Up Genius links to all of our events now updated on the website. Anyone who signs up, will be getting a text 24 hours in advance as a reminder. Thank you for supporting this new system. Another exciting part is that I am approaching local businesses to get gift cards that we can use to draw from the names of volunteers to help give back for all their efforts, so the more times a person helps, the better chance they will get the opportunity to enjoy a meal or other donation on us. All of the Community Association board members are volunteers that do not get paid for all the efforts we make towards our amazing events. We really do want to see the Parade of Lights, Making Spirits Bright, Stampede Breakfast, and clean ups continue into the future, but we really do need the help and support of our community. Please consider volunteering with us so that we can continue to hold events throughout the year. We would also like to know the best way to communicate with you about such events and volunteer opportunities. Please take the time to fill out our form at https://forms.gle/tfRYbtK4x6i6dYap7 so that we can get a better understanding of how to best reach you and encourage your participation.
Did you know that Auburn Bay has two local depots for the Community Kitchen Good Food Box program? It is a local organization that arranges the production of hampers that consist of a variety of mixed veggies and fruits. You can get a small (approximately 20 to 25lbs) for $25, medium (30 to 35lbs) for $30, or large (40 to 45lbs) for $35, delivered once a month. The link to the current year order form (depot 2) is on the homepage of the CA website. If you are looking for some fresh, leafy greens, please make sure to check out NuLeaf Farms for a full list of items that you can pick up by the Deerfoot Inn. Ensure to enter "Auburn Bay" in the box at checkout and they will donate a portion of the proceeds to the community garden.
Did you know that Auburn Bay has a large number of Facebook groups? There is a Pet Group, Seniors Group, Grillers Group, Ladies Group, Food Lovers Group, Gardening Group, Community Garden Group, Ladies Clothing Exchange Group… the list is nearly endless. Make sure to go and check these fabulous interest groups out.
Finally, a reminder that the next CA online meeting will be on March 9 at 7:00 pm. These meetings are open to everyone, and we look forward to having you there for your input and participation.
Carla Obuck
Sports and Events Director, Auburn Bay Community Association (ABCA)