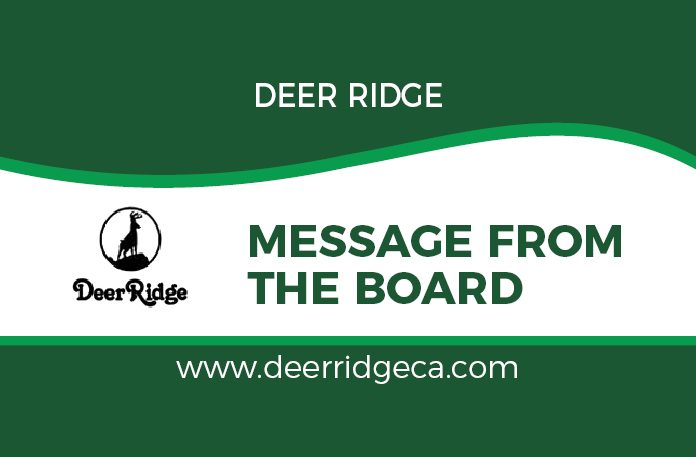 Easter Egg Scavenger Hunt
Many thanks to Ms. Kim Aurini for organizing the April Easter Egg Hunt that was held on April 9, and to Mr. Bob Hall and others for helping out with clues at the egg locations and set up and tear down of the prize tent and tables at Yellow Slide Park. This was an all-ages, family fun event, the first time the community has done this. If you enjoyed it, please let us know.
Community Garden Update
Community Garden plots are once again available for rental. Cost this year is $30, plus Community Association membership of $15. There is a waitlist and those who had plots last year will have first choice to return. If you enjoy fresh, organic, low carbon footprint produce, or just love working in the soil with your hands and seeing what will grow as a result of your efforts, please come and join us at the gardens with a plot of your own. Contact Mr. Bob Hall at [email protected] and let him know you'd like a plot.
Calgary Transit Update
Calgary Transit advises that for the summer schedule, beginning in June 2022, the #28 bus is planned to run every 30 minutes, rather than the current schedule of every 60 minutes (75 minutes in the early morning). It's hoped that will help with connections to other routes and shorten the commute for those traveling to other parts of the city by transit each day.
The City has committed additional resources to improve safety on trains and at C-Train stations. Riders can report safety concerns using text, HELP phones, or by phone.
Deer Ridge at the MLA Stampede BBQ
Mark July 9 on your calendar for the Annual MLA Stampede BBQ, held by our MLA Richard Gotfried. Deer Ridge will be represented with a booth at this event, from 11:00 am to 2:00 pm. Come and enjoy a hotdog and some treats, see the attractions, enter for a prize, and be sure to visit us at the Deer Ridge booth – we'd be delighted to see you and chat with you there.
Fish Creek Update
We've heard that the Fish Creek Park visitor centre will be closing soon for renovations. The centre is expected to be closed for two to three years and temporary alternative means of Park visitor support are being looked into. Stay tuned for an update.
Friends of Fish Creek are busy with stewardship management this spring, including the planting of many new young trees in the park.
Community Clean Up
Save a trip to the landfill and dump unwanted household items for free! The Deer Ridge/Queensland/Diamond Cove community cleanup will be held July 9 at the Queensland Diamond Cove Community Centre, 649 Queensland Dr. SE. Bring your unwanted household items, large and small, for free disposal. The City will have dumpster bins available, as well as electronics recycling. Volunteers will be on hand to direct you and keep things organized and tidy. More information is available at https://www.calgary.ca/csps/abs/partnership-programs/community-cleanups.html.
Membership
Membership prices are $15 per family at this time. Membership is required for Community Garden plot participation, as well as for Calgary Foothills Soccer Club registration. Membership also brings you the opportunity to hear community news first, and to voice your opinion or make suggestions at Board meetings. There's a membership form in this newsletter – you could use that or get your membership online at https://deerridgeca.com/membership/.
Board Meetings
Board meetings are held on the third Tuesday of each month, except in summer. The next regular Board meeting will be held on:
May 17 at 7:00 pm – Board Meeting
June 21 at 7:00 pm – Annual General Meeting
Watch the Deer Ridge Community Association website for meeting locations and details.