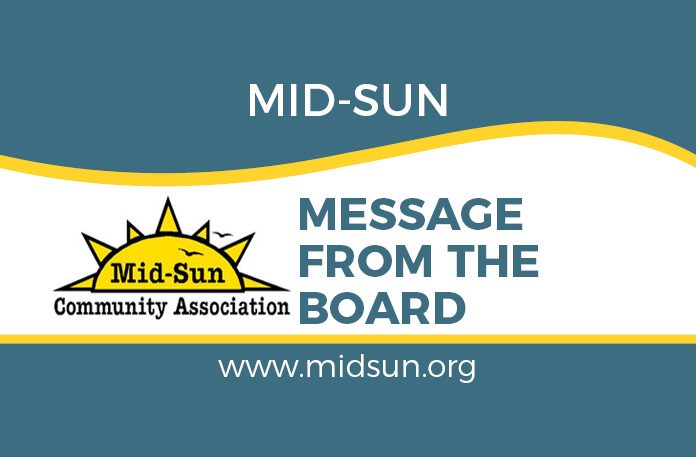 Park Hours
Please check the website for up-to-date park hours. As we move into fall, the park will close earlier in the evening, matching sunset.
Board of Director – Nominations
The Midnapore Lake Resident's Association (MLRA) annual general meeting will be held in September, and we are recruiting community leaders to serve on the Board of Directors. We are looking for people who have a passion for our facility, have a vision for the future, and who enjoy actively effecting positive change in a team-based environment. We welcome interest and value contributions from people with diverse life experience and have ongoing needs for those with a background in: technology, construction/trades, board governance, finance and administration, safety, human resources, or project management. We also welcome creative dreamers who can transform an idea into a reality.
Election to the Board of Directors will take place in September during the annual member meeting. To express your interest or for more information, contact Deanna on behalf of the Nominating Committee at [email protected]
We look forward to hearing from you or from anyone who you think would be a great addition to our team.
AGM
Please be advised that the annual general meeting is now scheduled for Thursday, September 23, 2021, at 7:00 pm in our Lake room. Please check the website at www.midnaporelake.ca or Facebook for updated information on our AGM.
Annual Fees
Please remember that your annual lake fees were due on January 1, 2021. Any accounts with outstanding balances as of January 31, 2021, will be denied access to the park.
Midnapore Lake Bookings
For your Lake Room, Cookshack, and large group bookings please call the office staff at 403-256-0550.