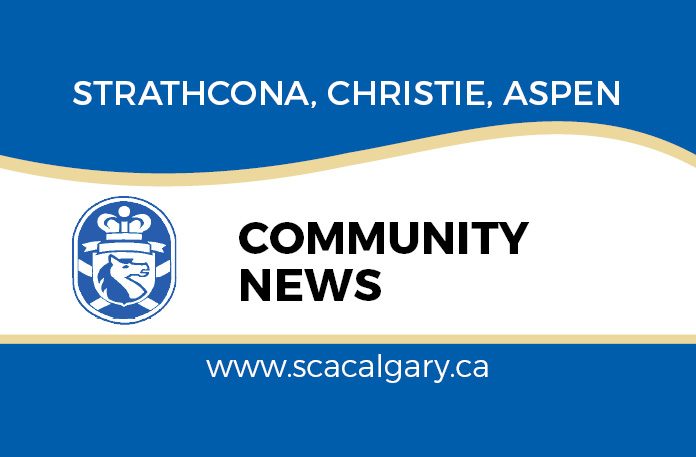 Check Our Website for Up-To-Date Status on SCA Class Registration and Event Bookings
Our main doors will remain locked but feel free to call or email us with any inquiries. Our office hours are Monday to Friday, 10:00 am to 1:00 pm. We can be reached at 403-249-1138 or at [email protected].
Hope to see you soon!
Tennis Court Spring Renovation Update
With funding help from The City of Calgary and the Capital Conservation Grant and in partnership with Parks Foundation Calgary, the SCA is moving forward with this project.
You can help too! Our partnership with Parks Foundation Calgary allows the SCA to accept donations for this project through Parks Foundation Calgary and they will issue tax receipts. All donations must be made payable to Parks Foundation Calgary. The link to donate is below and on our website at www.scacalgary.ca.
Donate: https://app.etapestry.com/onlineforms/ParksFoundationCalgary/sportsother.html.
You can also send donations to Parks Foundation Calgary, 255 – 13 Ave SW, Calgary, Alta T2R 1N8. Cheques must be made payable to Parks Foundation Calgary. Indicate on the cheque that the donation is for the SCA and make sure your cheque has your contact information on it for tax receipt purposes.
The SCA cannot issue tax receipts for donations made payable to the 'SCA' – donations must be made through Parks Foundation Calgary if you want a tax receipt. Donations are open to residents, retailers, and businesses.
TELUS is also supporting this project with a donation to include pickleball lines in the renovation of the tennis courts and offering to help support our rinks with a donation to offset costs. TELUS is truly a good neighbour and the SCA appreciates their support.
If you have a business and would like to donate to the tennis court project, you will not only receive a tax donation receipt but there are also opportunities for advertising on the tennis court fencing and rink boards. Reach out to the SCA Office at [email protected] if you are interested.
SkipTheDepot and Donate to the SCA
We've partnered with SkipTheDepot to allow you to donate the money from your recyclables to the SCA.
It's easy! Just follow these steps:
Download the app or register online
Download SkipTheDepot from the App Store or Google Play, or visit the web app. Sign up and schedule a pickup by entering your address and donation preference.
Enter your home address and pick a date
The morning of your pickup day put your bags outside. Use the directions area in the app to let the driver know where to find them or any other special directions (key code / "call me").
That's it! Cash out or donate to charity
SkipTheDepot will count your bags and credit your account within 48 hours after pickup. Funds will be donated to the SCA!
Sign up here: https://app.skipthedepot.com/scacalgary.
P.U.P.P.Y (Pick Up Pooch's Poo Yourself)
With over 120,000 dogs in Calgary, the amount of pet waste in our city can quickly add up if owners aren't picking up after their pets. The City's P.U.P.P.Y. program focuses on keeping our city pet-waste free and promotes responsible dog ownership.
The scoop on dog poop
Dog waste can be harmful to people, pets, and the environment if not picked up and disposed of properly.
It often contains E. coli and other harmful bacteria, such as salmonella, that can cause serious illness in humans.
It can transmit parasites, including tapeworm and roundworm larvae, that can lead to brain, eye, and other human organ damage.
Its high-nutrient content creates "hot spots" causing nearby grass and plants to burn and discolour.
It can contaminate lakes, rivers, and other water sources when carried away by rain or melting snow.
It attracts mice, coyotes, and other wildlife to urban areas.
It does not absorb into the soil, so the risk of spreading its harmful effects can linger for years.
SCA volunteers ready to help!
We have put together a list of community volunteers who are willing and able to assist their neighbors with various tasks such as grocery shopping or even just a phone call to check in.
Please contact Cathy Duke at [email protected] if you need help.
If you would like to add your name to the list, please send the information below to [email protected].
Name
Community (Strathcona, Christie, Aspen)
Street name (optional)
Contact info (email and/or phone number)