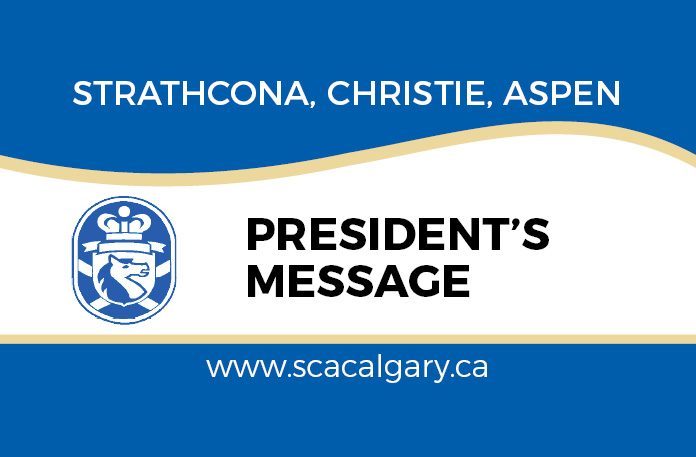 On Saturday, September 11, from 11:00 am to 1:00 pm, the SCA will be having a celebration! Finally, something to celebrate again. The SCA will be having a formal ribbon cutting to open the newly renovated tennis and pickleball courts. This was a very important project for me – we have been trying to get this done for at least the last five years, and although COVID made it a challenge, support from our Partners; The City of Calgary, Capital Conservation Grant, Parks Foundation and the Amateur Sport Grant, Telus, Strathcona Sobeys, and donations from the community, have made it possible and the SCA is so very grateful! A special thank you to Trevor Lakatos, the SCA's Building Manager, for executing the grant applications and the project. Come help us celebrate and enjoy food trucks, cake, hob knobbing with local officials and community representatives, activities for the whole family, giveaways, and prizes! Many of our programs will be represented and we will be available to answer your questions. We are trying to keep our budget small but really all we need is you to help us celebrate – and maybe a piece of cake.
I want to officially welcome the SCA's new Board Members. Joining us as Treasurer is Geoff Kalyniuk; as Co-Secretary, Hollie Ellis (also interested in community engagement); Carrie Stewart joins us as a Development and Traffic Director; and Davood Khairkhah currently as a Director-at-Large. Hopefully I will be able to add a new Vice President to our roster in September. This Board full of fresh faces and perspectives will provide the energy the SCA needs to move forward.
But sadly, just as we add new Board members, we have to say goodbye to two Development Directors, Shelley Bartole and Carrie Ferguson. They have made a significant contribution to the SCA over their many years of service on the SCA Board. Both have become friends and we wish them well in their future endeavors.
Also, a fond farewell to Barb McNeil and Lorna Stasiuk who helped in the SCA Office for many years – we will miss their smiling faces!
Please check the SCA website and/or the middle pages of the latest issue of the Gazette for Fall Programming information. I was working in the office yesterday and I can't tell you how happy I was to hear a group celebration – the music, laughter, and something delicious cooking! That is the heart of the SCA, community celebrations and events, you – you are the heart of the SCA, and we welcome you back with open doors!
Maureen Smith, SCA President