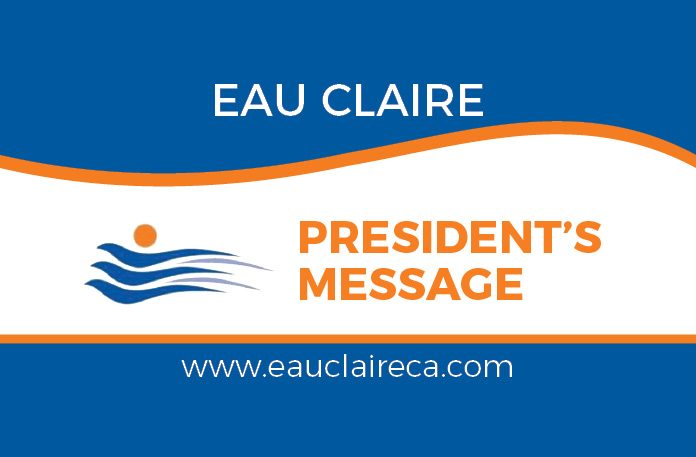 It's election season and we're all gearing up to go to the polls twice in only two months. Please note that Municipal Electoral Boundaries are changing October 18, 2021 – the Ward you are in now may not be the Ward you will be in when we go to the polls. During the last election, Eau Claire was in the odd position of having most of our neighbourhood inside of Ward 7, but one corner of it inside of Ward 8. It looks like Ward 8 has moved a long way south, but please double-check to see which ward you are in now at https://www.calgary.ca/election/information-for-voters/ward-boundaries.html.
While the elections are only federal and municipal, the provincial government is getting in on the action too and has added referendum questions to the municipal ballots this year. The topics will be ending daylight savings time and equalization. The exact questions haven't been released at the time I'm writing this, so check the internet and the newspapers and make sure that you are aware of what's being asked. Make your voice heard!
Eau Claire Community Association is not a political organization and won't be endorsing candidates – however, we have put together an information package that expresses Eau Claire's goals and interests and have sent that out to every candidate. We look forward to working closely with whomever is elected in Ward 7 and, of course, all of the people in the Eau Claire Public Realm who aren't elected officials.
Over the summer, we've been reviewing the Development Permit for a new residential high-rise proposed by Graywood at 727 – 1st Avenue SW. As a general rule, we are in favour of residential developments – we need to continue to grow as a residential neighbourhood – but it's also our job to point out things that seem to be less than ideal. In this case, we are concerned about parking and about the closeness to other buildings. We've let the City know about those concerns and hope that they'll take them into account when reviewing the project. Our two most experienced development analysts have recently moved out of the neighbourhood – so we're really hoping that we can get a new Board member, or two, with those skills.
Construction work has been continuing at a fast pace and we're doing our best to communicate what we learn to the rest of you. We're recruiting for a Social Media Director who would be willing and able to get our messages out more quickly than we're able to do using The Current, which we have to submit to the publishers three to four weeks before you see it online or in your mailboxes.
Please join us at our AGM to hear more about what is going on, to volunteer to be on our board, and share your skills and insights to help out your community.