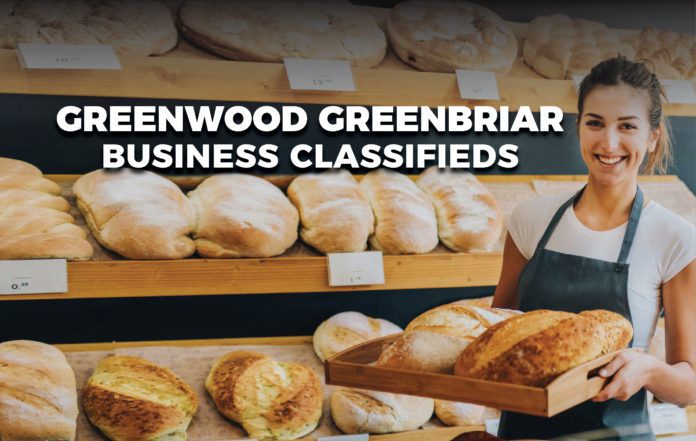 MARDA LOOP MORTGAGE BROKER: SAVE A BUNCH OF CASH! As a local mortgage professional, I have helped your neighbors navigate their purchase, refinance, and renewal options. If you are looking for expert advice, excellent rates, many options, and better mortgages, Call Anita at 403-771-8771 | [email protected] | Licensed by Avenue Financial.
HERITAGE WEST PLUMBING AND HEATING: 5-star Google rating, Senior and Veteran discounts. Highly trained plumbers and gasfitters. Water heaters, furnaces, boilers, drain cleaning, leaks, and renovations! Competitive prices with quality, 24-hour service! Heritage West, we are one of the best, put us to the test! BBB Accredited. 403-993-0639.
OFFICIAL PLUMBING & HEATING: Small company, low overhead, excellent warranties, and great rates. Specializing in residential service and installs. Services include furnace service and replacement, hot water tank service and replacement, leaks, clogs, gas fitting, and more. Licensed and insured. Why wait? Call today and get it fixed today! Available 24/7, we accept debit/VISA/MasterCard. Call 403-837-4023 or email [email protected]; www.official-plumbing-heating.ca.
ACTIVE SPORTS THERAPY: Looking for Garrison Woods Sports Chiropractic, Garrison Woods Active Release Therapy, Garrison Woods Physiotherapy, Garrison Woods IMS, or Garrison Woods Massage Therapy? Our unified team of expert practitioners have one common goal – to help you achieve a higher standard of health so you are able to do all the things in life that you love to do. Call us @ 403-278-1405 or visit activesportstherapy.ca to book a free consultation.
YOUR GARRISON WOODS HOME SOLD GUARANTEED: If you are looking for a realtor in Garrison Woods contact Len T. Wong at 403-606-8888. With over 33 years of real estate experience in Calgary, Len T. Wong is here to assist with buying and selling homes in Garrison Woods. https://calgaryluxuryhomesearch.com
A & B TAX WILL HELP TO MINIMIZE YOUR TAX BILLS: Corporate returns, small business solutions, bookkeeping, payroll, GST. More than 20 years of experience in finance and business, CA in a team. Bring this ad and receive $50 off your service. Call 403-457-3991, 587-717-2350, or email [email protected].
BOOKKEEPING, TAX PREPARATION, PAYROLL, GST: I can help you with all your tax needs – Business and Personal, Contractors and Retail. Current and late filers are welcome. I have 20 years of experience and my rates are reasonable. References are available upon request. Please call Jill: 403-510-1665 or email: [email protected].
GARRISON WOODS CONTRACTOR FOR HIRE: Over 20 years' experience completing renovations in and around Garrison Woods. Lefroy Construction is happy to quote, organize and execute any renovation or new construction project. Call 403-616-0880 to discuss your project. www.lefroyconstruction.com.
GARRISON WOODS LANDSCAPER: Jackson & Jackson Landscaping have been serving Calgary since 1979 and we are well qualified to design and implement the landscaping needs of your home. We are an established business in Garrison Woods with a reputation for providing outstanding quality landscaping and customer service. Call Cam at 403 371 3814 for a free consultation and quote. https://jacksonjackson.ca/
HEALTHY HAIRSTYLING: At Flow, I focus on products that will help keep you well, including Natulique, the least-toxic colour available. Flow is a relaxed, home-based salon operated by Jay Lamb, a stylist with over 35 years of experience in salons such as Angles and The Ginger Group. COVID-safe. flowhairsalon.com | 403-281-1704.
K AND K MAID SERVICES: Residential and commercial cleaning, moving in and out cleaning. Available weekly, biweekly, monthly and one time. Excellent references. Insured and bonded. For a free on site consultation, please call Katy at 403-891-8447 or email [email protected].
LOCAL HANDYMAN IN MARDA LOOP – RELIABLE HOME SOLUTIONS: Repairs/replacements and odd jobs. Plumbing (e.g. fix/replace leaky/running faucet or toilet, install new garburator), electrical (e.g. repair/replace wall switch or light fixture not working, exhaust fan), install new window hardware and/or coverings, fix sticky door, drywall repairs, painting, etc. Call/text Tom 403-970-4466, or email [email protected].
NEIGHBOURHOOD CONFLICT? Community Mediation Calgary Society (CMCS) is a no-cost mediation and conflict coaching service that can help you resolve problems and restore peace! We help neighbours be neighbours again! www.communitymediation.ca, 403-269-2707.
PROFESSIONAL ACCOUNTANTS IN MARDA LOOP: Personal and corporate income tax preparation and e-filing, accounting services such as bookkeeping, financial statements, GST, payroll, T4/T5 slips. CPAs with 20 years' experience, personable, reasonable rates, convenient location. Call Padgett Business Services at 403-220-1570 for your half-hour free consultation. 1511 – 10 Street SW, Calgary, AB T2R 1E8, or go to www.padgettcalgary.com for more information.
RELIABLE MASTER ELECTRICIAN: For all your electrical requirements, big or small, call Campbel Sinclair 403-397-7141 for your free quotation.
TLC CLEANING: Over 20 years' experience in the business! TLC Cleaning is a small and personalized house cleaning company with an eye for detail. Licensed, insured, bonded, and WCB covered for your peace of mind. Excellent rates and references; environmentally-friendly options too. Everyone needs a little TLC! Free estimates; please call Carol at 403-614-8522 or email [email protected].
TREES NEED PRUNING, REMOVAL, REPAIR? INSECTS OR DISEASE A PROBLEM? Fall/Winter/Spring (the dormant seasons) are excellent times to have your trees/shrubs serviced by an established (est. 1995), professional tree service. Our goal is to educate and provide practical options. Call – The Yardist Ltd. Tree & Spray Service – 403-242-3332, [email protected].
To have your business profiled in the monthly Garrison Woods Business Classifieds, please contact Great News Media at 403-720-0762, or visit www.greatnewsmedia.ca – Leaders in Community Focused Marketing.
Return to the Garrison Woods Community News home page for the latest Garrison Woods community updates.
Visit the Garrison Woods Real Estate Listings home page to see the latest Garrison Woods homes for sale.
This Garrison Woods Business Classified list includes the following types of local businesses and services: Accountant | Bookkeeping | Chiropractor | Cleaning Service | Contractor | Electrician | Hair Studio | Handyman | Landscaping | Mediation | Plumbing | Plumbing and Heating | Publishing | Realtor | Taxes