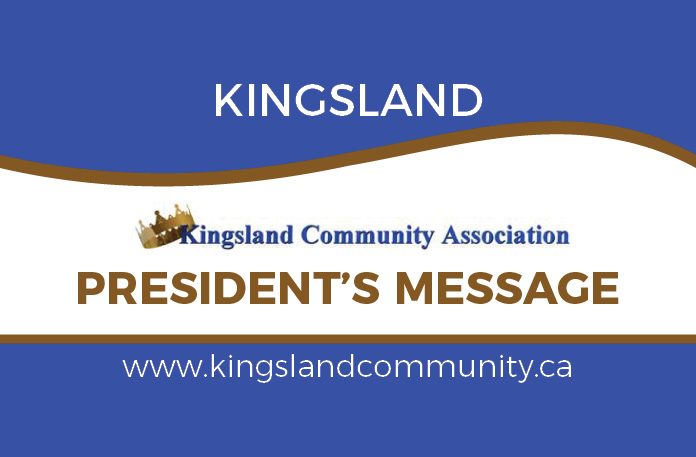 It's a new year! Happy 2020! Wishing everyone the best!
Much like last year, Alberta is still in the process of cutting jobs. Please be mindful of the help available, whether it is reaching out to neighbours or keeping an eye on your social and mental health. There are also resources like free banking advice and Trico; check YYC websites for free activities for children, adults, etc. Another great tip is to take a long, brisk walk in the fresh air to clear your mind and regroup.
KCA has hired someone to flood and maintain our beautiful new hockey rink, which was almost completed during the summer, minus some minor outstanding things to be done that will not affect the hockey rink functionality for the winter. I will post notices on Facebook and the KCA website when the rink is fully prepared and officially opened for activity.
The "Winterfest" is scheduled for Saturday, February 29 – more information will be posted on Facebook and Website – stay tuned. Families, please take advantage of the toboggan hill behind the hall. It should be great for sliding after all the snowfalls.
KCA board suffered a huge member loss this year, a member moved out of province, a member accepted a new challenging career and some members that have served on the board for many years decided to step-down. Kingsland residents, please start your New Year by volunteering to support your community. Please contact the hall at 403-255-1400, the Hall Manager will direct you to the appropriate person.
I will leave with a quote:
"And now let us welcome the New Year, full of things that never were." —Rainer Maria Rilke
Christine Dombroski, President