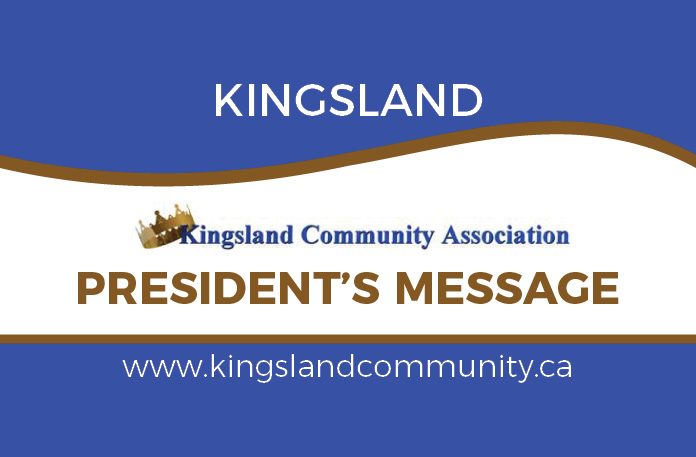 Hello Neighbours,
The Board has had a busy winter. Our Lifecycle Director has been working to secure grant funding to help with interior upgrades to the Kingsland Community Hall. These will be great improvements to our community's space, and they will hopefully be ready to go in the spring or early summer.
Volunteers and staff have also been working hard to maintain the ice rinks, making for a wonderful, free recreation opportunity in our neighbourhood. A sincere 'thank you' to everyone who has come out and enjoyed the rinks and/or dedicated their time to flood and clean them this winter.
Our big project to transform our community website is nearing completion and our new website will be ready to launch soon! You will still find us at www.kingslandcommunity.ca, but with a new look that we hope you will love as much as we do. A new website means new features, including online membership management (with electronic membership cards!), online booking abilities for our hall and hockey rink, and more!
Keep an eye on your mailboxes this month for an information booklet on the next phase of the Heritage Communities Local Area Planning Project. A local area plan provides local-specific direction to indicate and guide where growth and change should happen within a specific area. This project is looking for feedback from residents of the Heritage Communities, one of which is Kingsland! If you haven't received the info booklet in the mail, you can find some in the "Idea Station" across the parking lot from the KCA hall – it looks like a Little Library! Make sure to have your voice heard, as your feedback will help create a future vision for how land could be used and redeveloped in and around Kingsland. More info can be found online at calgary.ca/HeritageCommunities.
All the best,
Charlotte Quickel, KCA President