Planning Permits/Guidebook /Densification/ Local Area Plan/ District 32
No 'Planning Permits' were commented on this past month. Limited discussions occurred within OCA on the Guidebook or the Local Area Plan. Knowing the Municipal Election results, we are now in a better position to assess the City's direction as it relates to Planning. We have reached out to Ward 11 Councillor Kourtney Penner and her staff to enlist their support on a few topics, most urgently traffic safety.
District 32 had their 15th meeting on Tuesday, October 26. The main focus was to align on our overall community objectives and how to engage with the new Councillors.
Vehicle Traffic: Road Safety
We have still been unable to meet with Ward 11 and City Road Department representatives this past month. The City has been monitoring road traffic at the Palliser Drive and Oakmount Drive intersections with 90th Avenue. Access safety across 90th Avenue to South Glenmore at Oakside Gate remains our greatest concern.
Co-op Construction
Construction continues at the Co-op site with some challenges for parking and access, as was expected.
TAZA Development
"TAZA Development" continues adjacent to the new Costco. We have not organized any further meetings with them at this time. We plan to contact them shortly to understand their next steps and timeframe. Website: https://togetherattaza.com/#project-updates.
Weaselhead Society
We attended a more detailed presentation on 'Nocturnal Preserves' by Jennifer Howse from the Rothney Astrophysical Observatory organized by the Weaselhead Society. This is a continuation of their effort to minimize light pollution as supported by the OCA in May 2021. We also attended their AGM to ensure we understand their activities and initiatives on our doorstep.
We continue to encourage Oakridge Residents to use 311 to report requests or concerns, and to keep us informed. We appreciate those residents that forward emails directly to us or via Sandy at OCA. Regarding speeding, please contact Calgary Police Service (CPS) at https://www.calgary.ca/cps/traffic/traffic-service-requests.html.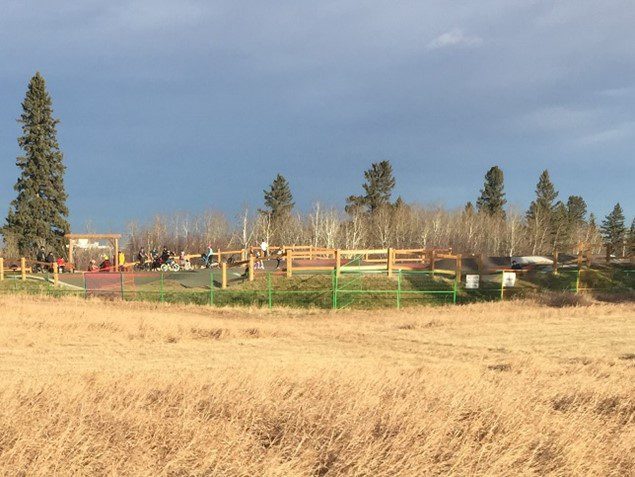 South Glenmore Park: Bicycle Pump Track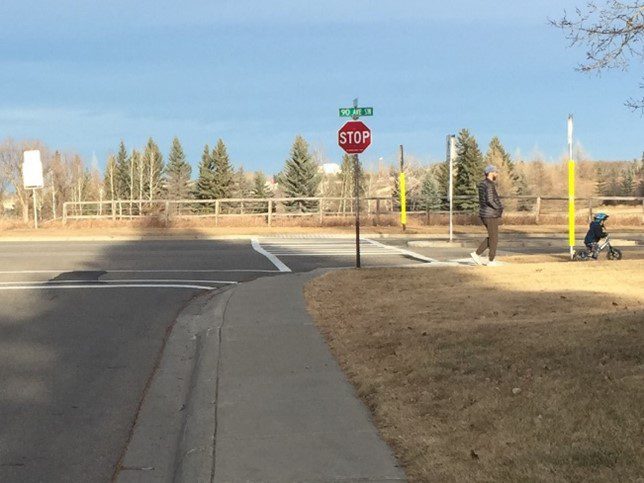 90th Ave & Oakside Gate Pedestrian Crossing