Oh MY Oakridge: Updating our Community Greenspaces
Oakridge is an incredible community to live in. Our proximity to South Glenmore Park and the Glenmore Reservoir, the recent opening of the Southwest Ring Road, our highly rated schools, and ample greenspaces make Oakridge a fantastic place to call home.
No matter how amazing our community is, it can be hard to look past the run-down infrastructure and lack of activity variety in our greenspaces. If the last few years have taught us anything, it is that having outdoor spaces that residents want to spend time in is incredibly important. It is hard however, to spend time within our own community if our parks don't have benches or picnic tables, and if our children have outgrown the standard play equipment available.
In early 2021, a group of residents connected over Facebook with the common desire to change this; what started as a discussion about updating a local playground became a desire to give all residents in Oakridge revitalized greenspaces to enjoy and Oh MY Oakridge was born.
On November 16, 2021, Oh MY Oakridge became an official committee of the Oakridge Community Association.
Over the next 1 to 2 years, Oh MY Oakridge intends to work with the community to identify what we want our greenspaces to be and to develop a plan to create a more desirable and livable neighbourhood. Presently, we are focused on raising funds to develop a series of community engagement sessions throughout 2022.
For more information about our fundraisers and engagement sessions, you can find us on the Oakridge Community Association website or on Facebook. Scan the codes below to get more information.
https://www.facebook.com/OhMYOakridge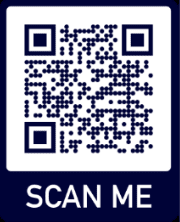 https://www.oakridgecommunity.ca/activities-new/walks/