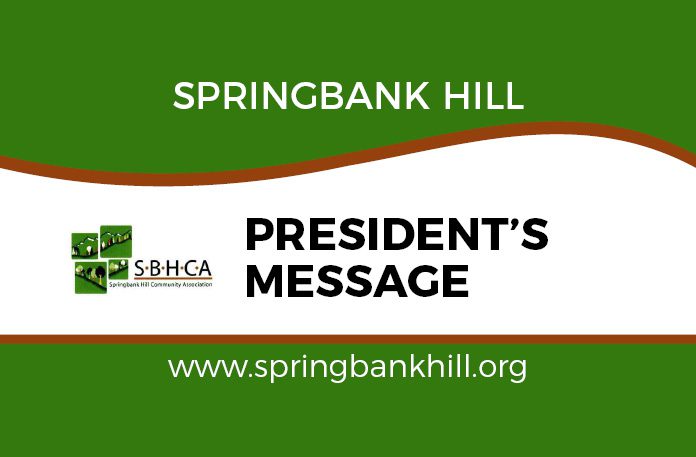 Happy New Year to all our Springbank Hill community residents and members! I hope that the holiday season was a safe and joyous time for you and your family. As we start off another year it's a great time to confirm goals and priorities for the next 12 months, both at the personal level and for businesses and organizations such as ours. For 2022 we have a great group of board directors who are leading the way in ensuring we achieve our goals. With a renewed focus on funding grant applications, we are confident that we can make good progress on our list of four key capital improvement projects this year. Many thanks to residents who responded to our survey last month requesting your input in ranking our list of projects. At the time of writing this article, we are tabulating the results of the survey, and we will communicate the results via our website, Facebook page, and emails to members soon.
We will also be focused on running a minimum of four community events this year, stay tuned for announcements as events are scheduled. One event, currently in the planning stages, is the proposed adult social event. Many of you will remember our last adult social event held in 2019, it was a huge success, and we hope to resume this event, possibly in June of 2022. We are also looking for one or two additional volunteers to help us with this event. If you are interested in this or any other volunteer opportunity do not hesitate to reach out to us at [email protected].
With the winter season upon us, we hope that you can enjoy all that Calgary offers us, and in particular, consider visiting one of our two community ice rinks with your family, or take a winter walk through the pathway in our community park. Stay safe, healthy, and active this winter!