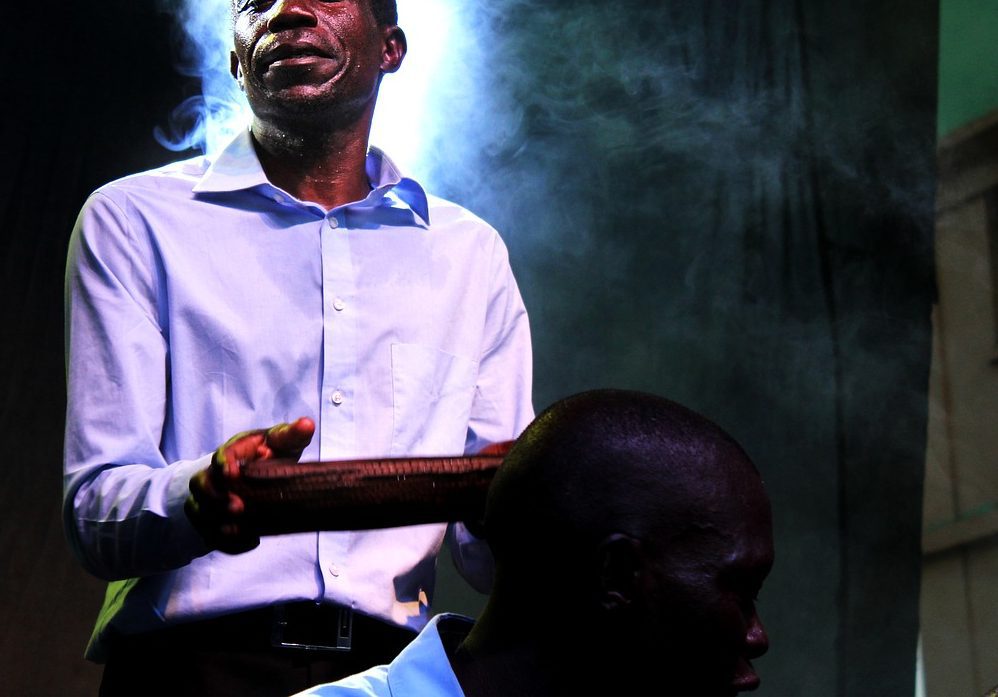 This March is mad with theatre and concerts!
In the theatre world, Theatre Calgary and Alberta Theatre Projects each offer a wildly different tone for this month's offerings.
Theatre Calgary presents The Scarlet Letter. Set in 1642, Hester Prynne is branded an adulterer by her Puritan village and forced to wear a scarlet A as repentance. In this modern adaptation, Hester is unashamed of her actions and subverts society's rigid standards put up women to be virtuous and good.
Meanwhile, Alberta Theatre Project strikes a lighter tone for The New Canadian Curling Club, in which a former champion curler re-examines his prejudices while teaching a group of new immigrants and refugees how to play the game and become a team.
Both plays run until March 23.
In the music scene, March 1 begins with a performance by three of the most celebrated names from Africa: Habib Koité, Bassekou Kouyate & Ladysmith Black Mambazo. Koité is Mali's pop icon, white Kouyate is a master for the traditional African lute, and Ladysmith Black Mambazo has won multiple Grammy-awards – Nelson Mandala once hailed them as South Africa's cultural ambassadors.
The Calgary Philharmonic Orchestra presents Steve Hackman, one of the most innovative artists contributing to a new landscape in classical music. The conductor leads the orchestra through Brahms' First Symphony on March 7, which is a precursor to his boundary shattering Brahms v. Radiohead on March 9.
Finally, YouTube sensation Postmodern Jukebox reinterprets modern hits as classic compositions, such as a '50s doo-wop version of Miley Cyrus' We Can't Stop.
Get out of the cold and into the arts!