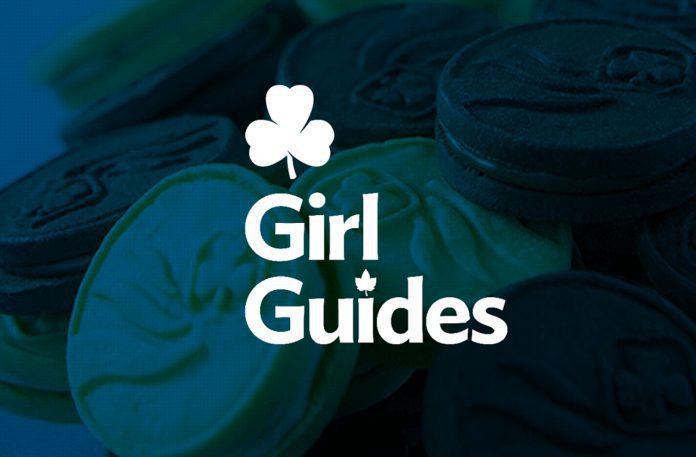 Here's some of what we were up to this fall.
The 233rd Rangers started things off with a bridging activity with the 85th Brownies and taught them about safe cookie selling techniques. We helped the 90th Pathfinder unit plan a Halloween party for the 165th Sparks. In November, the 233rd Rangers attended the Calgary Area Fall Ranger Camp and learnt new recipes, discussed Camp Mockingbird, used the new adventure park at Camp Jubilee and walked into Cochrane for bowling.
We are starting off February with a weekend in Canmore with the 90th Pathfinders and will be learning how to cross-country ski. We are also helping to plan the 110th Guides February Thinking Day camp in February. The 233rd Rangers were recently approved for a grant from the Alberta Traffic Safety Fund to teach about Pedestrian Traffic Safety. The grant will be going towards educating Girl Guides about how to be a safe pedestrian because accidents hurt. The rest of the year, volunteer work, physical recreation and skills building are all being worked upon in order to earn the Duke of Edinburgh award. – By Katherine Tonner
The 229th Brownies hit the ground running this year, and we haven't looked back! We started this year with a successful cookie sales campaign, which paid for a weekend at Camp Jubilee in Cochrane in October. We have also been working towards badges in Guide Together, Experiment & Create, Build Skills, and Connect & Question. Some of the activities we have done to support badge work this year have included a visit to the Apple Store, a Mad Scientist guest speaker, and Hug a Tree with Calgary Search and Rescue. We have also completed activities and lessons in friendship, crafts, and money sense. Finally, we participated in our service project, hosted a talent show for enrolment, and attended a Halloween party with the Monday night Sparks and Guides.