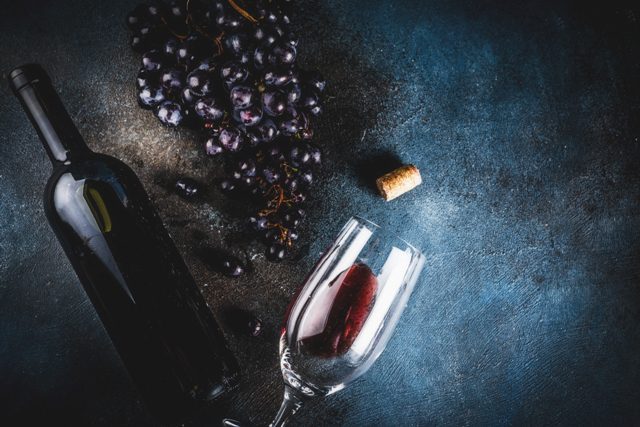 by Nik Rasula
About Wine features wines not typically on one's shopping radar; unique wines with a story – of people, place, or style. It tells of artisans making reasonably priced wines (under C$50 retail) while demonstrating careful Earth consideration.
2015 Agricola Le Nuvole, Franco (Aglianico)

About the Backstory/Social Responsibility: In 2013, Giulio Bagnale teamed up with the parent of an autistic son – fellow food and wine professional Alessandro Bocchetti – to establish the program Little Wings. Its inspiration? Providing meaningful work to the disadvantaged; fostering independence, self-esteem, and social inclusion. Gifted a 28-hectare property in the Monticchio Lake area of southern Italy, the duo established Agricola Le Nuvole ('Winery Above the Clouds') and set about making great wine while providing opportunity for the motor and cognitively challenged.
About Terroir: One hundred and twenty kilometres east of Naples, Agricola Le Nuvole vineyards sit at 500 metres on the mineral-rich slopes of extinct volcano Mount Vulture. With its warm Mediterranean climate, Basilicata (the arch of the boot) features a long growing season, enabling extended hang-time, thorough grape development, and a late (October/November) harvest. Perfect conditions for the fickle Aglianico.
About The Grape: Pronounced "Ah-le-an-i-co", this red grape is partial to warmer locales. Commonly referred to as the 'Barolo of the South,' it is known by various pseudonyms including Cascovoglia, Gagliano, and Granico. Long believed to be the ancient Greek varietal Elenico, recent DNA analysis casts doubt, with historians now believing it native to Basilicata.
About the Wine: Dark ruby – nearly black – in-glass, lovely aromas of spice box, cocoa, and eucalyptus inspire the olfactory senses. The luscious medium-bodied palate presents red currant, cranberry, and sultana raisin. The finish is long and slightly grippy.
Decant for an hour to enjoy now, but a prime candidate for ageing 10-plus years.
About Pairing: BBQ lamb, Sausage Lucanica, Eggplant di Rotonda, Pecorino cheese.
About Sustainability: Organic farming practices and natural winemaking. Certification pending.
About the Name: Named in honour of the founders' late compadre, Franco Rizzuti, Basilicata's first Michelin-starred chef. Franco passed away in 2014 at the age of 47.
About the Canadian Connection: During the Second World War, on September 23, 1944, neighbouring communes Atella and Rionero were freed from German occupation by troops from Princess Patricia's Light Infantry of Edmonton.
About Price: C$38
About Alcohol Level: 13.5% abv
About Availability: Check liquorconnect.com (call the listed store too) confirming availability. CSPC #817048