About Wine features wines not typically on one's shopping radar; unique wines with a story – of people, place, or style. It tells of artisans making reasonably priced wines (under C$50 retail) while demonstrating careful Earth consideration.
2018 Le Piane, Maggiorina Rosso (Nebbiolo, Croatina, Vespolina, and nine local others)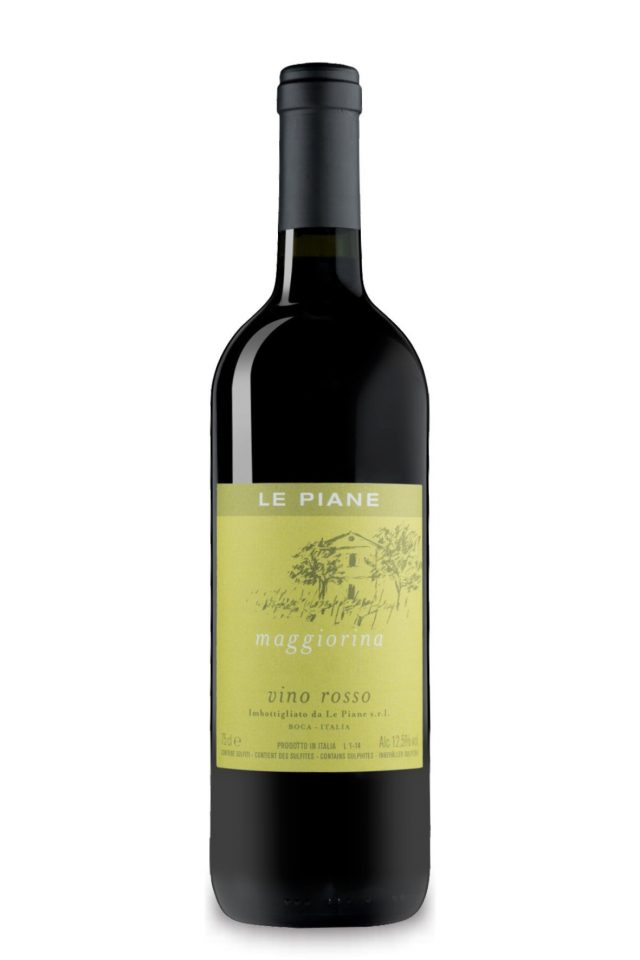 About Terroir: The Boca region of Piedmont sits in Italy's northwest, on the slopes of the Alp foothills near the Switzerland border. Northeast of Turin, high-altitude vineyards (400 to 450 metres) are rooted in the steep slopes of volcanic granite.
South-facing, terraced slopes protect from cold alpine winds and provide an amphitheatre of heat retention. Historically known as Alto (High) Piedmont, large daily temperature swings and an extended growing season aid the required grape development.
About Revitalization: In the 1950s, Boca boasted 10,000 hectares under vine. By the 90s – with urbanization leading to countryside abandonment – only one producer, Antonio Cerri of Le Piane (10 lonely hectares), remained in active production. Recognizing potential, Swiss importer Christopher Kuenzli purchased Le Piane and strategically began acquiring other vineyard sites – left abandoned and overgrown – following the rural collapse. Investing in the region and raising its profile, Kuenzli helped save Boca DOC from imminent demise. Today, eleven winemakers form the fulcrum of the area's revitalization.
About Maggiorina: The historic vine-training system of Boca, Maggiorina (crown) training involves three vines supported on wires, forming a protective crown above. Producing concentrated fruit, vines trained in this manner better withstand the extremes of alpine conditions. A field-berry blend (varied grapes picked and fermented together), Maggiorina Rosso is a mix of 12 indigenous grapes, with Nebbiolo, Croatina and Vespolina forming 90 percent of the blend.
About the Wine: Medium garnet in-glass, aromas of blood orange mix with cloves and stewed plums. The luscious palate features flavours of cranberry, red currant, and peppered black cherry. The finish is smooth, long, and fine. Decanting an hour or two allows this red to open, softening appreciably.
About Pairing: Charcuterie, Bolognese spaghetti, osso bucco, chicken paprikash with spaetzle.
About Sustainability: Organic farming practices. Vegan wine made without chemical enhancements or modern technologies.
About Price: C$26
About Alcohol Level: 13% abv
About Availability: Check liquorconnect.com (call the listed store too) confirming availability.
CSPC #671537