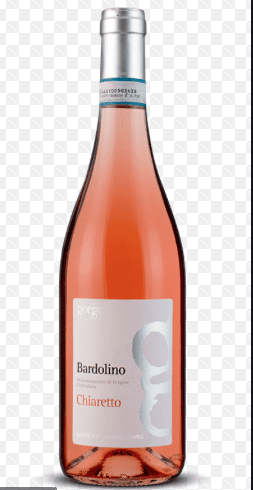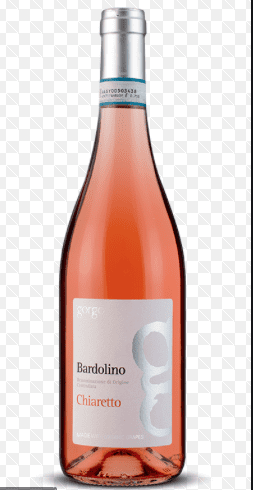 About Wine features wines not typically on one's shopping radar; unique wines with a story – of people, place, or style. It tells of artisans making reasonably priced wines (< C$50 retail) while demonstrating careful Earth consideration.
2020 Gorgo, Bardolino Chiaretto (Rosé). Verona, Italy
About Price: $25
About the Label: Terms Gorgo, Bardolino, Chiaretto (key-ah-ret-oh), Biologico figure prominently on the sleek, modern label. Gorgo is the winery, Bardolino the area of Veneto's Verona Province, Chiaretto means pale or rosé, Biologico denotes organic.
About the Backstory: From a long line of doctors, Roberto Bricolo set about to carry on the family tradizione. In 1973, he left medical school and established the 22-hectare Gorgo Winery in the Verona town of Custoza. Thirty-two years on, daughter Roberta, then 28, joined, pivoting from life as a Bologna lawyer to pursue her true passion, making great wine. Bringing perspective and fresh outlook, she set about transitioning Gorgo to organic. Today, Gorgo has expanded to 53-hectares, growing a healthy mix of both reds and whites.
About Sustainability: In 2018, after an 11-year ordeal, Gorgo was certified organic by the EU. The healthier choice for all stakeholders, Roberta relates significantly higher operating expenses (+50 per cent) including the costs of training, labour, and certification.
About Place: Located southeast of Lake Garda in northeastern Italy, Gorgo vines root in a landscape of rolling glacial moraine with surfaces that vary between rock fragments, gravel, sand, and clay. Cool northern mountain air, and breezes from Lake Garda provide the Bardolino DOC a microclimate distinct from the others, "in fair Verona, where we lay our scene." (William Shakespeare).
About the Blend: Traditonale to Veneto, the red grapes of Valpolicella; Corvina, Rondinella and Molinara are used to make this chiaretto.
About Rosé: A hybrid of white and red wine techniques. After harvest, grapes are crushed, with the runoff juice (which is white) exposed to its red grape skins. After a few hours, the resultant pink liquid is fermented into rosé wine.
About the Wine: An appealing pale-salmon, notes of white flowers mix with stone fruits and minerals. On the palate, creamy flavours of fresh peaches and ripe strawberries combine with a touch of saline. The finish is fresh, long, stony, and wonderful.
About Pairing: Seafood risotto, summer salads, deck afternoons.
About Alcohol Level: 12.5%
About Availability: Check liquorconnect.com (call the listed store too) confirming availability.
CSPC # 813611