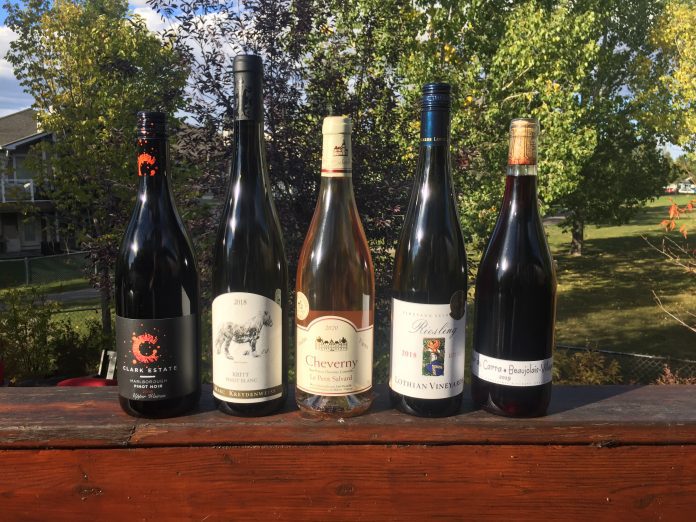 Fine Wines at Harvest Time
My favorite time to share wine is at the harvest. The aroma of Thanksgiving dinner, complete with butter-basted turkey, sage stuffing, and stellar root vegetables can't be beat. What would complement such a feast? Here are some recommendations from quality local vendors.
A classic pairing for a harvest dinner would be a fresh and racy Riesling. A trusted expert from Willow Park Wines recommended the 2018 Lothian Vineyard Riesling from South Africa. It is bone-dry with gooseberry and lemon on the palate and elderflower on the nose.
An alternative white that would do well is the 2018 Kritt Pinot Blanc by Marc Kreydenweiss. An Alsatian wine that shines with peach and apricot in perfect balance.
Moving up the tannic ladder to a rosé, the 2020 Cheverny Le Petit Salvard will impress. A blend of Pinot Noir and Gamay crafted in the Loire Valley, it has racy acidity and a tart blend of cranberry and strawberry.
If you want to amp it up, why not introduce a Beaujolais? The 2019 Manoir du Carra Beaujolais Villages is a winner. From 70 to 100-year-old Gamay vines, this wine gives the typical Kirsch and bubble gum vibe.
Finally, my top choice is the 2018 Clark Estate Pinot Noir from Marlborough, New Zealand. I have shied away from Marlborough because of its warmer climate in the North. Heat produces jammy Pinot Noirs. Central Otago is my preferred choice, but for value and wine making, the 2018 Clark blew my mind. Plus, if you are a Flames fan the label will undoubtedly please you.
Happy harvest to all!