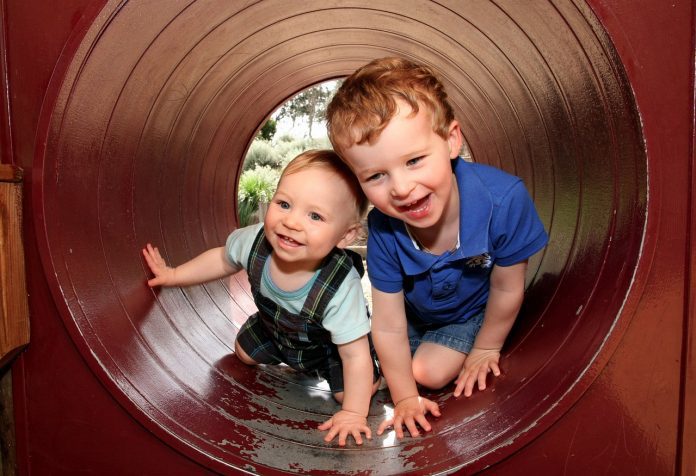 Play is the foundation on which children build lifelong skills and positive relationships with themselves and others
Who will be the princess and who will be the pony? How will we get across this lava to safety? In a make-believe world, those kinds of big, creative decisions build healthy bodies and minds. Children learn to build and explore their world and their relationships with others.
"Children are usually told to brush their teeth and go to school, where to sit, which clothes to wear and when to go to bed," says Laura Crawford, program facilitator with Alberta Health Services' Early Childhood program. "Play lets them take the lead. It helps them balance those daily routines and unwind by doing things the way they want to."
When kids lead play, they develop self-esteem and confidence. They learn to be creative and solve problems; their language skills grow. And when they name objects and describe their feelings, they make vital brain-cell connections that support learning and understanding.
Children play in different ways. Active play is running, jumping, kicking, throwing and catching. It gives children the chance to explore how their body moves, and move in increasingly complex ways. Pretend play is using imagination and acting out scenes and situations. It lays the foundation for language, literacy and problem-solving.
Creative play is making arts and crafts, building sandcastles and more. It lets children use their hands and minds to create. And it helps them learn to express themselves and tune their fine motor skills. Play can also provide a valuable emotional release. Children may not always have the words to express their feelings, but they can express them by playing a role, drawing a picture or telling a story. By playing together, kids learn to empathize with others and understand the give-and-take of relationships.
"The play experience helps children to broaden their understanding of the world. They learn how to get along with others, share, make friends, take turns and express themselves and their ideas," Crawford says.
"Play is the foundation on which children build lifelong skills and positive relationships with others and themselves. They need to play every day."