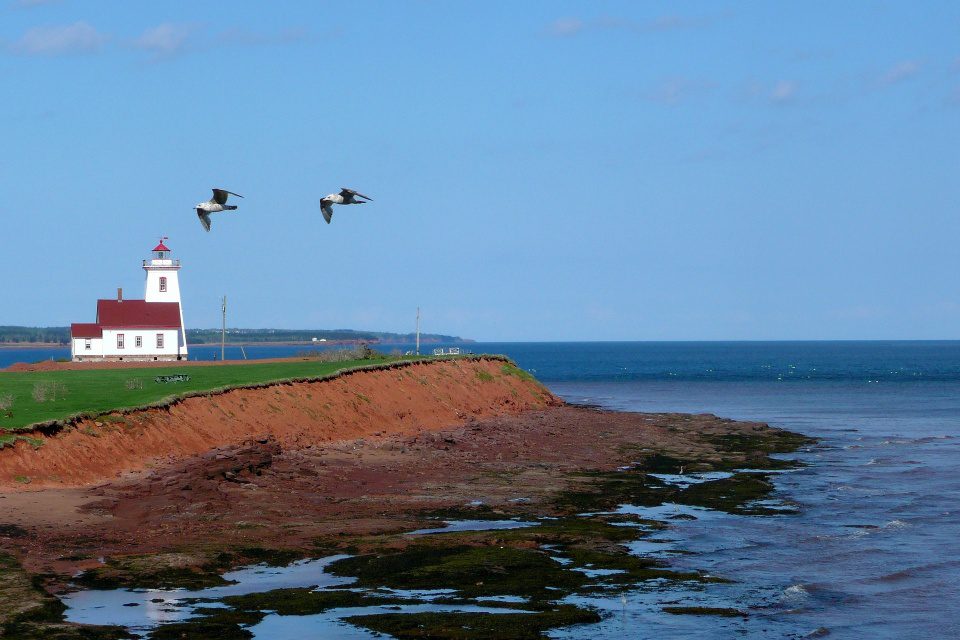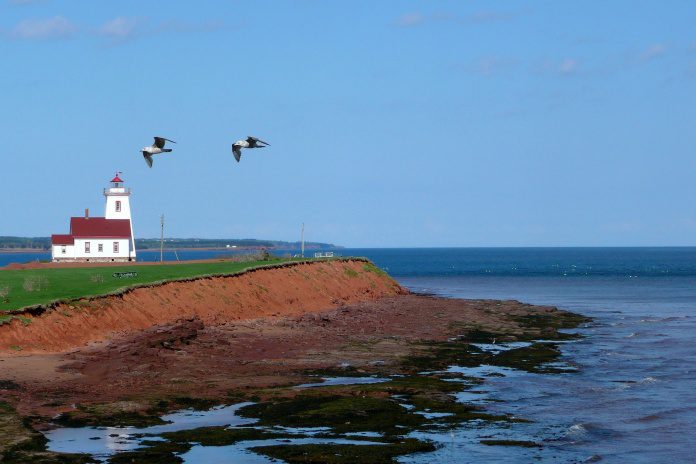 It is the smallest province in Canada. It is an island. You can access it by plane, auto or boat. If you haven't yet found time to visit this charming place, I advise you to put it on your list today.
I had the good fortune to spend a week on Prince Edward Island in the summer and am pleased to tell you about it. I am not a travel writer, so will tell you only about what I saw and experienced as a curious woman who appreciates gardens and the people who create them. An internet search will reveal how many lighthouses (some functional, some not) still reside on PEI and where you can find them. The island is also famous for its sandy beaches, much loved by residents and tourists; you might spend your entire vacation exploring their many pleasures. For seafood lovers, there is no better place to indulge this appetite, as every restaurant, café, diner and church hall offers an abundance of fish and shellfish, not to mention the famous lobster supper, complete with Ceilidh ("kay-lee") music and dancing entertainment. If lobster is not your thing, clam chowder has an uncountable number of variations, all sumptuous and filling.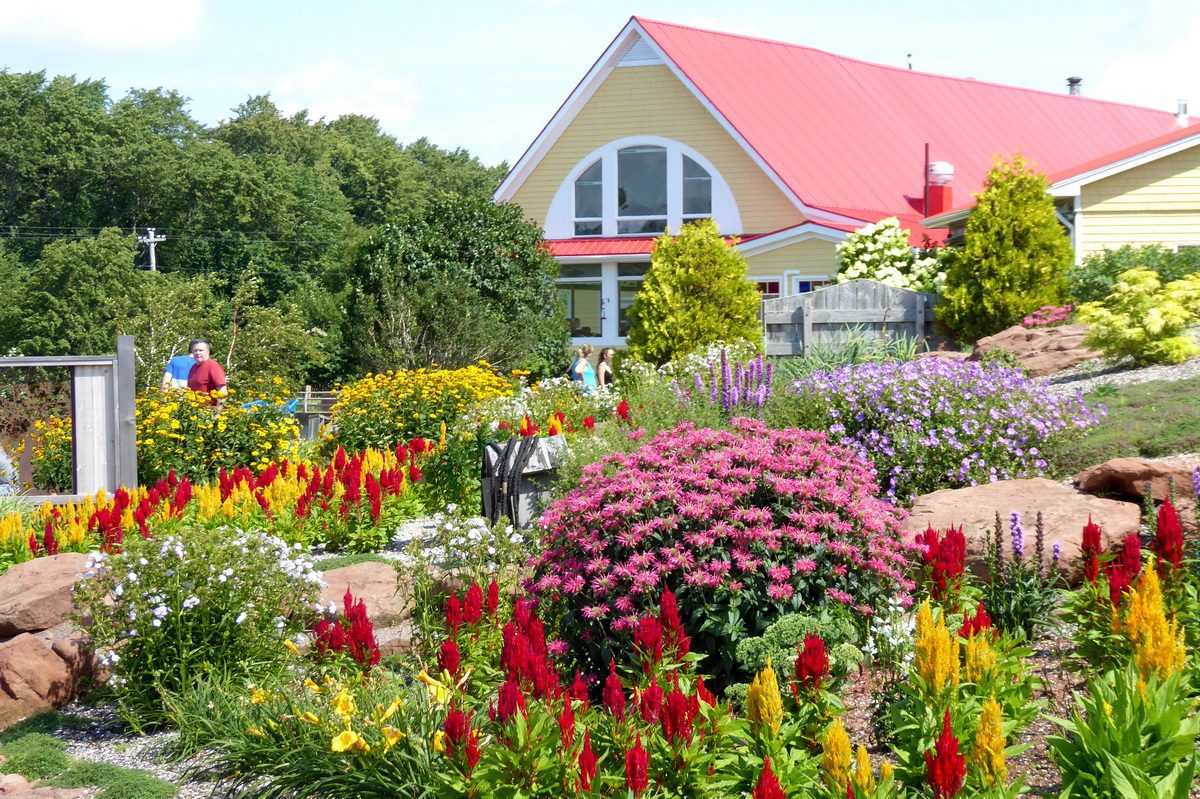 I stayed at New Glasgow, a small hamlet near the north shore of the island, and a short drive from Cavendish, the site of Anne of Green Gables fame. I enjoyed six days of brilliant sunshine and one of the types of rain that makes it abundantly clear why the landscape is so green and lush. While there, I visited the Preserve Company and Restaurant and the Butterfly House and Respite Cottage. The Preserve Company makes jams and jellies and other delicious preserves from mostly local produce, sold in gift shops around the province, as well as online. You can watch the process through a window in the gift shop. The restaurant offered such excellent selections that I chose to return there frequently during my stay, working my way through the menu and never being disappointed. The Gardens of Hope gardens were the main attraction, though, so beautifully and thoughtfully planned with chairs at every possible viewpoint and masses of perennials and annuals in beds along the pathways. Open to the public, they were being enjoyed by tourists and local families who return often to watch the seasons progress. There is a paddock for miniature horses and a burro, and another just big enough for two sheep. Weddings are popular in the small pavilion with the river bordering the gardens a perfect photo opportunity. The Butterfly House is stocked with butterflies from a Costa Rican supplier during the summer. Plates of fruit attract the butterflies as they emerge from the chrysalis, and children and adults alike are charmed to be able to watch the creature drink from an orange slice carefully held by little fingers. The week I was there the room was full of Blue Morphos. My stay could not have been more restful; I was blessed to be given the opportunity to visit such a beautiful and tranquil place. The extraordinary couple who created this garden were warm and welcoming, sharing their stories and time so generously, it is understandable how popular the garden and restaurant are during the spring, summer and autumn months.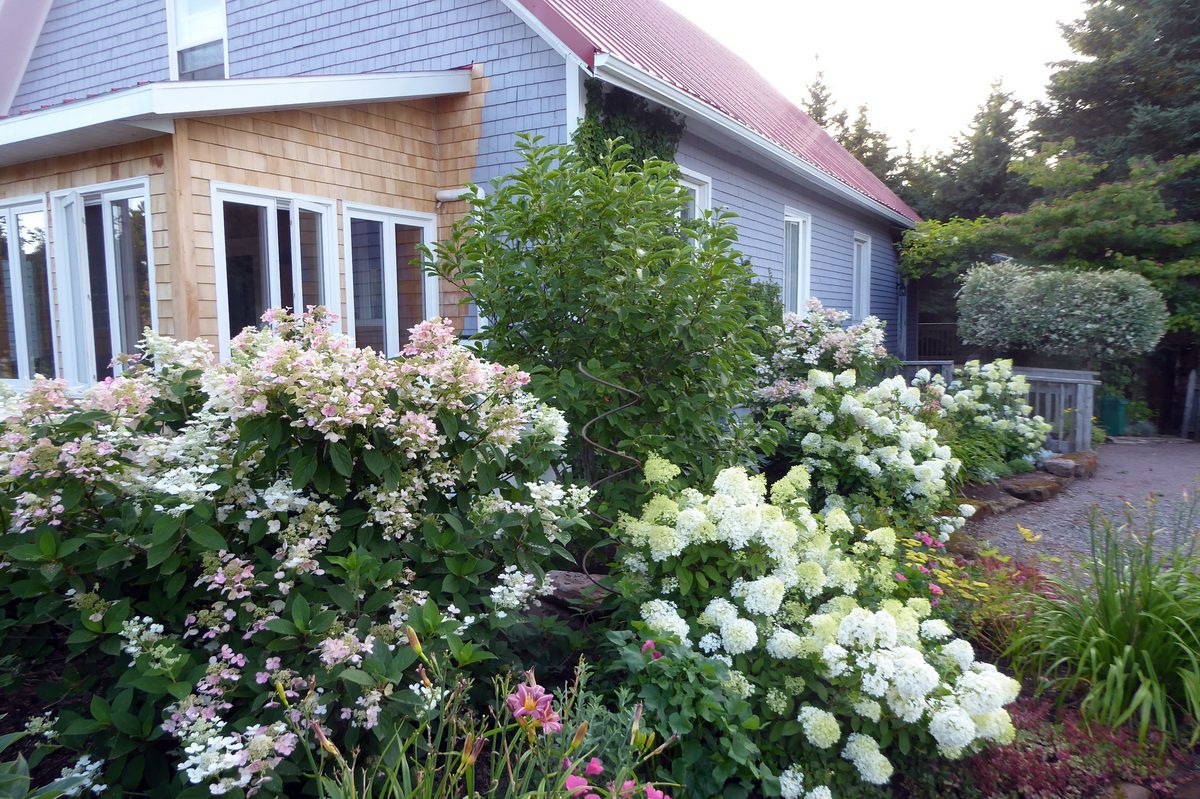 The Gardens of Hope is only one attraction of many in this most picturesque province, and we plan to return again one day to explore it more thoroughly.