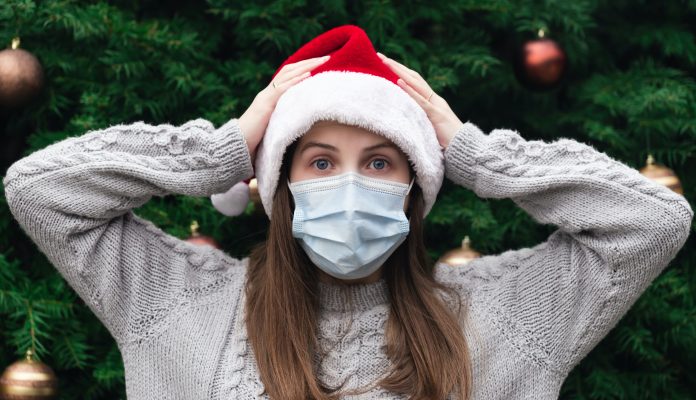 What kind of mask will Santa wear,
When he comes to your house?
Do you care?
Cloth, paper, or a visor of frost,
What happens if he forgets and it's lost?
Does he know what the darn things cost?
Santa is super busy this time of year.
We pray for his health and safety, let's be clear.
The list of deliveries seems longer, but don't fear,
The reindeer have toys and PPE to pull for Santa dear.
Rudolph and the gang all masked up, let's cheer!
Remember if you pop out of bed for a peak,
Wear your mask and shhhh don't speak.
Six feet of distance, remember to keep,
'Cause dear Santa won't be back next week.
Merry COVID-Christmas!