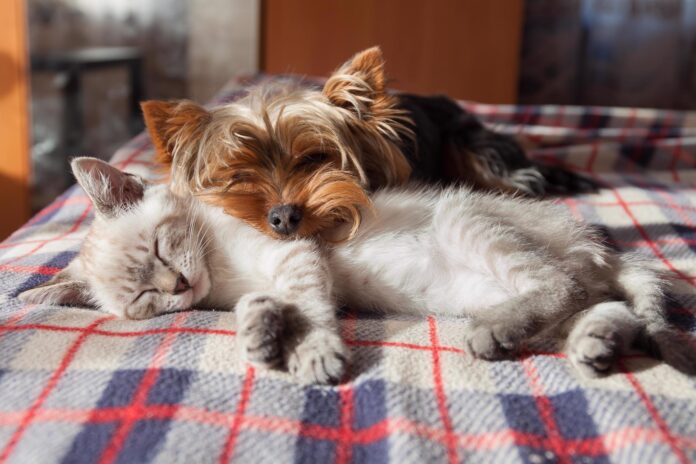 Article by Erica Yakubu
Ever heard the saying, you don't know what you've got until it's gone? I'm pretty sure everybody in quarantine can relate to this quote right now due to all the isolation protocols that have been put in place throughout Calgary. I planned to dine at local restaurants, travel to amusement parks, spend quality time with close friends, and many other things this summer until COVID-19 came along. These activities that had seemed so small and meaningless not too long ago now have a massive impact on the state of this virus in our city and are also the things that make me feel incredibly nostalgic. Everyone is longing for some type of interaction and is willing to look to various things for comfort, including a fluffy, scaly, or slimy creature with endless amounts of love to give. Why go out if you have a comforting companion right in your own home? Many benefits come with having a pet. Pets keep us content and healthy, along with relieving stress and anxiety, as well as encouraging us to exercise and spend time outdoors.
Most importantly, they keep us from being lonely. There is a guaranteed satisfaction stroking a pet causes that feels like no other. The solace people can have from owning a pet must be why so many people have chosen to welcome an animal into their home, especially during this pandemic. Animal rescue organizations all over Canada have given an account of a considerable upswing in foster applications. Six rescue organizations in Canada reported an increase in foster applications, with a few organizations receiving six times the number of average requests. One organization even claimed to acquire as many applications in two days as they usually accept in six months (Slaughter).
The sudden fondness towards animals across the country has very straightforward reasoning behind it. With work and schools closed down due to COVID-19, people have found themselves with much more free time, and due to this temporary lapse in everyone's schedules, some people have chosen to bring an animal into their home to fill that gap. There is nothing wrong with deciding to adopt a pet; however, some people have not thought about the long term. I have been trying to convince my parents to get a dog for years, but they would always find a reason to deny my requests.
"Sweetie, you are just too young, you are not responsible enough to care for an animal, we just don't have the time," they would say.
This pandemic was the perfect opportunity to make a move. With a thorough presentation providing my parents with a list of reasons stating why they can entrust us with a dog, we have now welcomed an adorable poodle as a member of our family. Although it is lovely having a furry little friend scampering around my house day and night, to accommodate this pet, we have had to make several lifestyle changes.
Social distancing protocols will be lifted soon, but will people still have the time or energy to care for a pet by then? While many shelters are grateful and overjoyed that a bunch of animals are finding safe homes, whether that home is temporary or permanent, some shelters are worried about the potential outpouring of returned pets, once the pandemic cools down. Before adopting or fostering a pet, ensure that this animal is the right fit for you and your family. It is terrific that animals in need are finally getting the attention and love they deserve, but hopefully, those pets will still have someone to care for them by the end of quarantine.