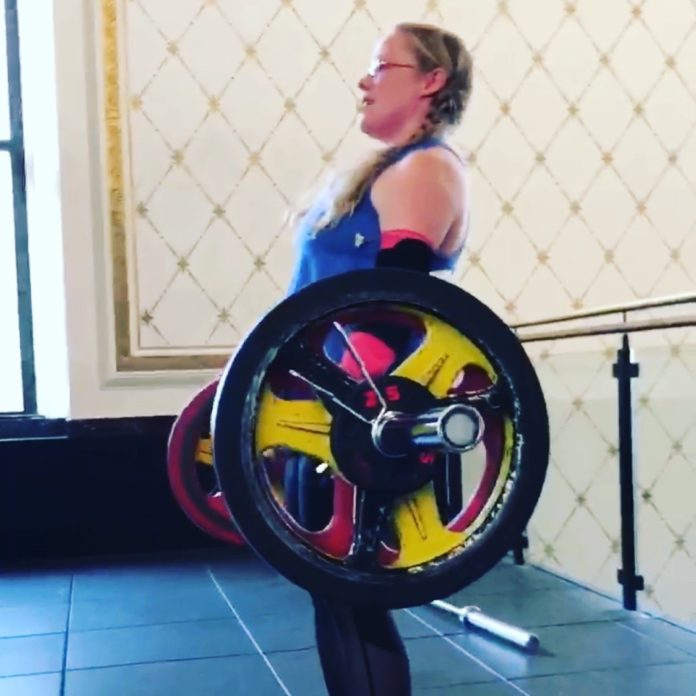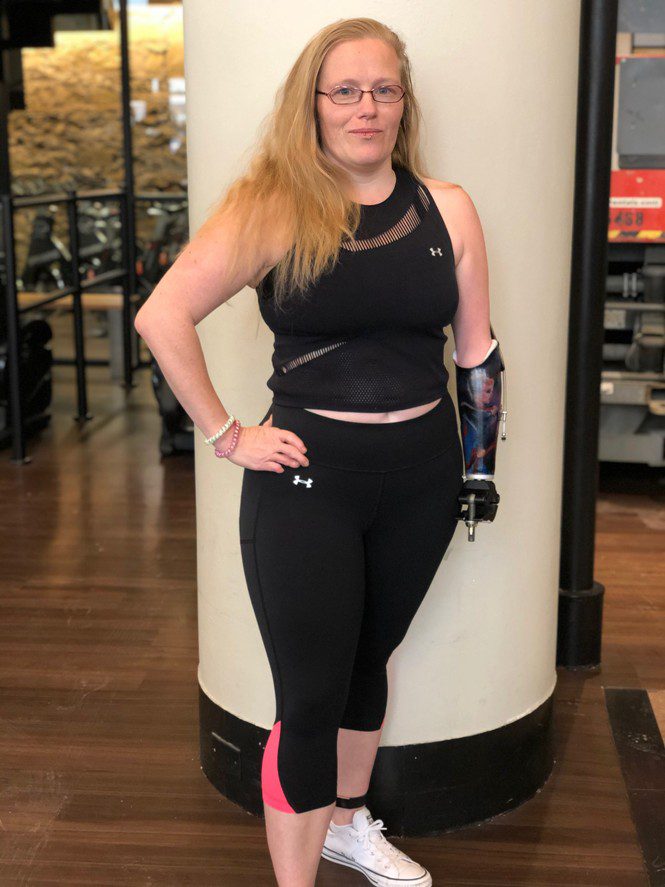 Jeannie Stewart lost her left arm at birth, and ever since, she's been told what she can't do.
As a kid, she watched from the sidelines as her sister did gymnastics; in high school, she was crushed when a career counselor told her to forget about a career in auto-mechanics.
"There's a lot of people out there who look at me and say, 'you can't do this; we're not going to let you try.'"
In November 2018, Jeannie walked into a gym with one goal—weight loss. She was overweight and at-risk for diabetes, lacking in self-confidence, and was terrified of the gym.
She knew that it would be difficult achieving her goals without guidance, so she entered the gym planning on looking into personal training. However, she was also aware that whoever trained her would need to be adaptable and able to work with her unique needs. That's when she met personal trainer Gavin Hawkins.
"I had to know that whoever I signed up with would be able to help, and would be willing to learn how to help," she recalls. "I was introduced to Gavin and I knew right away that he was the right choice."
Gavin had never worked with an arm amputee before, and he told Jeannie that, but he was willing to work at it, and do the necessary research to deliver the best possible program for her.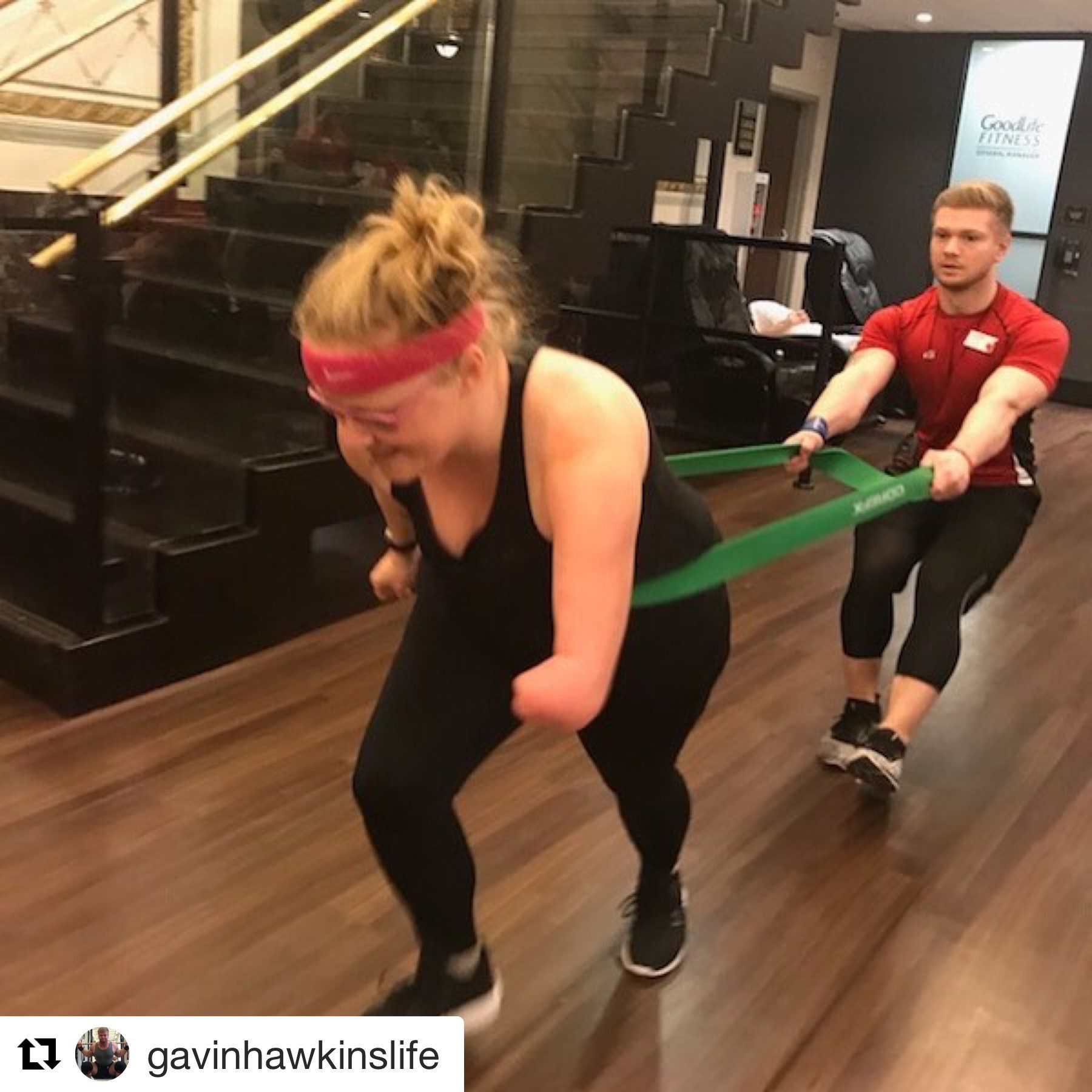 The two started working together, and it wasn't long before Jeannie's goals began shifting from losing weight to building strength.
"I think part of me thought 'you go to the gym to lose weight,'" says Jeannie. "I never realized what else could come of it. But as I started gaining strength and realized I could do things I never thought I could do before, I shifted focus to 'how far can I take this?'"
Shortly after high school, Jeannie had stopped wearing a prosthetic because it simply wasn't u