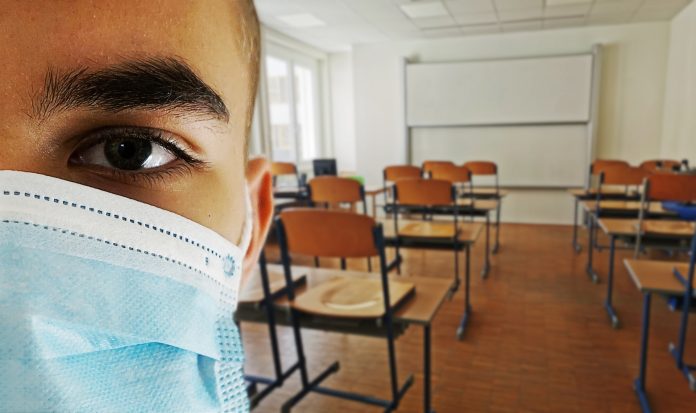 by Khushi Vora, Volunteer with The Edgemont Youth Press
September is usually a month filled with the excitement of school beginning. It is typically a time where regular routines start up, and kids get excited to go back to their classes and tell their teachers and peers about what their exciting summer looked like. This year, however, it is quite different for the majority of us. Our summer and months prior were spent at home with family, staying socially distant. Both kids and adults are learning how to navigate their work and school starting up, and to find a comfort in the "new normal", as we call it.
The idea of school starting has held a different kind of energy for many students and parents, as it hasn't been anything near what we have ever experienced before. COVID-19, a worldwide pandemic of this scale, isn't something anyone in our generation could have ever imagined happening. If any of us were told nine months ago that the whole world would essentially be shutting down, as billions of people, including us, would all have to stay at home, wear masks when we leave our homes, and stay six feet apart in order to save lives, I'm sure we would've all thought it was a fictional story.
The news of this pandemic within these past 8 months has highlighted how strong we are as humans to come together and understand how our actions of simply wearing masks and staying socially distant contributes to saving lives. Children are learning that same message for themselves, and this global event will change what we and future generations learn in school. We will be in the history textbooks that students ten years from now will read. Students in the future will read about how it affected the stock market, how quickly the virus spread, that there was a toilet paper crisis, and a mass demand for hand sanitizer in 2020.
Today, the pandemic affects students not just in our community, but globally, in a different way as we adjust to these "unprecedented times". Many school boards, including the Calgary Board of Education (CBE), are offering alternative education options to going in-person by creating a hub for online learning. This way, students who are immunocompromised, have family members that are immunocompromised, or feel safer staying at home, are able to opt for the hub program and complete this first semester or year online if they wish.
For students who want to go to school in-person, school boards have created regulations in order to create a smoother and safer transition back, by limiting the number of people in washrooms and other areas and controlling the traffic flow of students during class changes. For CBE students, the hub online option had a three-week late start, but everything has started up now and school is getting into motion. Either way, choosing to go online or to go back to school in-person, this pandemic helped many of us realize the value of simple things in our life that we had once taken for granted, like seeing our friends and family whenever we'd like, travelling around the world, and hugging the people we love. Remember to wear your mask to keep yourself and others safe!