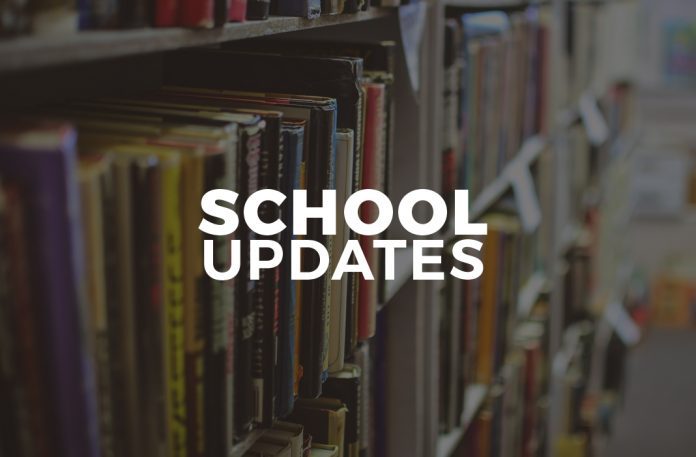 Imagine two yellow school buses, stuffed with food and daily basics, pulling up to the CBC building here in Calgary. A third bus follows, filled with students who will help to unload and deliver some 4,000 pounds of food and other daily needs.
Since 2010, students at the Calgary Girls' School have held a yearly campaign to collect donations for the Calgary Food Bank. Over the years, a total of over 40,000 pounds of contributions have been collected and taken to the CBC, as part of their annual campaign for the Food Bank. While the campaign has in the past concentrated on our school community, a decision was made this year to broaden this to parts of the Lakeview and North Glenmore Park communities. The first part of this wider push came in writing letters to local residents and delivering them door to door. A week later, students again walked these routes, in hopes of collecting some donations. Overwhelmed by the generosity of their neighbours, the girls returned to school with arms full of contributions and voices anxious to tell of the kindness of others.
The lessons our students learned about positive community engagement and the value of giving to others are ones our school strives to instill in them as lifelong learners and as involved, altruistic citizens of our city. The food and cash donations collected at Calgary Girls' School this past December are enough to feed 80 families for two weeks. Working together as a school helps build our own community as well as strong bonds with our local and city-wide communities.