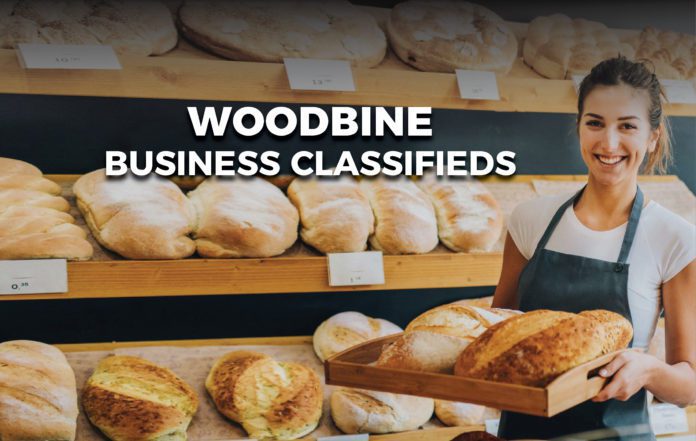 NEPTUNE PLUMBING & HEATING LTD: Qualified journeymen plumbers/gasfitters, very experienced in Woodbine and Woodlands. Upfront pricing. Reliable, conscientious, fully guaranteed. Mon – Fri 8:00 am – 5:00 pm. 24-hour emergency service, call 403-255-7938. "Showering you with great service."
WOODLANDS | WOODBINE MORTGAGE BROKER: SAVE A BUNCH OF CASH! As a Calgary mortgage broker, I have helped your neighbors navigate their purchase, refinance, and renewal options. If you are looking for expert mortgage advice, excellent rates, many options, and better financing, Call Anita at 403-771-8771 | [email protected] | Licensed by Avenue Financial.
LANDSCAPING, WINDOW CLEANING, AND YARD CARE: Weekly yard care starting at $36. Mulch, rock, sod, and synthetic grass installation. Window/gutter cleaning starting at $99; interior/exterior/screens. Garden beds, stone patios, walkways, raised beds, rock walls, deck and fence builds, small concrete jobs, pressure washing, and fence & deck staining. A+ BBB member, 4.1 Google stars. Licensed. Insured. WCB. 403-265-4769 | YardBustersLandscaping.com.
JUNK TO THE DUMP / ODD JOBS: Safety starts with a clean and clutter free environment. Disposal of any household unwants. Reno clean-ups. Move in/out garbage removal. Disposal/recycling of appliances/electronics. Reno moves. Very prompt service, best prices and satisfaction always guaranteed! We load. Senior discount. Please call Sanil for your free estimate at 403-616-2758.
BRYAN'S PLUMBING MASTER PLUMBER: Local plumber, great prices, and over 30 years' experience. Renos and repairs, hot water tanks and humidifiers, and faucet replacements. Free estimates and advice. Seniors discount. No job too small. Call Master Plumber at 403-560-6547, or email [email protected].
OFFICIAL PLUMBING & HEATING: Small company, low overhead, excellent warranties, and great rates. Specializing in residential service and installs. Services include furnace service and replacement, hot water tank service and replacement, leaks, clogs, gas fitting, and more. Licensed and insured. Why wait? Call today and get it fixed today! Available 24/7, we accept debit/VISA/MasterCard. Call 403-837-4023 or email [email protected]; www.official-plumbing-heating.ca.
ELECTRICITY IS NOT A HOBBY: Call a licensed electrician and pot light specialist. No job is too small. Excellent rates. Please call John at 403-281-5002 / 403-708-6555.
ACTIVE SPORTS THERAPY: Looking for Woodbine Sports Chiropractic, Woodbine Active Release Therapy, Woodbine Physiotherapy, Woodbine IMS, or Woodbine Massage Therapy? Our unified team of expert practitioners have one common goal – to help you achieve a higher standard of health so you are able to do all the things in life that you love to do. Call us @ 403-278-1405 or visit activesportstherapy.ca to book a free consultation.
YOUR WOODBINE HOME SOLD GUARANTEED: If you are looking for a realtor in Woodbine contact Len T. Wong at 403-606-8888. With over 33 years of real estate experience in Calgary, Len T. Wong is here to assist with buying and selling homes in Woodbine. https://calgaryluxuryhomesearch.com
WOODBINE DIGITAL ADVERTISING: Book a digital classified ad campaign geo fenced in and around Woodbine and gain more of the customers that you are looking to do business with. Call 403 720 0762 for a free consult.
ABOVE & BEYOND CONSTRUCTION LTD.: Serving Calgary for over 30 years. For free estimates on any interior or exterior renovations, additions, basement development, kitchens, bathrooms, flooring, painting and new construction, fully insured. No upfront payment required. Check us out at www.aboveandbeyondconstruction.ca or call 403-278-3433.
ABOVE THE CLOUDS: I am an intuitive spiritual guide/medium. My passion is to connect you with your loved ones who have passed. 2X best selling author, speaker. In-person readings or by Zoom. There is a reason you are reading this! Call for a reading today. Gift Certificates available. Contact Cindy at 403-805-1438.
ACUMEN APPLIANCE REPAIR: Locally based company. Home appliances repair and installation, lint vent cleaning. All kinds and makes: stoves/ovens/ranges, fridges, freezers, washers/dryers, dishwashers, microwaves, trash compactors. Flexible hours, evening and weekend visits are available. Discounts for senior customers. Call at 587-997-4824 or e-mail [email protected].
BARRON ELECTRIC: Woodlands and Woodbine Journeyman Electrician can make your smart home dreams a reality! Same-day service! All electrical concerns: electrical panel upgrades, pot light installs, ceiling fan installs, video doorbells, fire/CO alarms, lighting, thermostats, plugs, cameras. Electrical emergency? No extra charge evenings, weekends, holidays. Text/call Jeff Barron at 403-818-6256, [email protected], www.barronelectric.ca.
BASEMENT WINDOWS R-US: New or larger window openings – includes complete install. Digging, concrete cutting, material/dirt hauled away. Member of the BBB. Call 403-201-0317 or cell 403-660-0612.
BRH HOME SERVICES: (Free Estimates) Trusted for over 40 Years – Doing It Right The First Time – Emergency 24Hr Services. Just ask if you don't see it listed. Plumbing, Electrical, Drywall, Mudding, Taping, Sanding, Painting, Carpentry, Tiling, Windows, Screens, Doors, Locks, Appliances, Decks and Parging. Repairs and Installs. Handyman Services, Kitchen, Bathroom, Updates, Richard 403-481-1774.
CAMPBELL ROOFING – FREE ESTIMATES: Local business serving the community with quality and professional service. Licensed, insured, WCB, BBB, 10-year labour warranty. Emergency service, financing, insurance claims welcome. "Keeping a roof over your head is our business". Call Grant 403-975-1371. Thank you, customers, for the last 30 years.
CHARTERED ACCOUNTANT: Over 15 years' professional experience. Financial statements audit, review, compilation, corporate and personal tax E-filing, tax planning and minimization, business start-up/incorporation, GST, bookkeeping, payroll. Flexible hours, affordable rate. 303 – 10601 Southport Rd. SW, Calgary, AB T2W 3M6. 403-238-6088. [email protected].
CLEANING SERVICES: Excellent references. Insured and WCB coverage. Weekly, bi-weekly at reasonable prices. For free estimates call Mary at 403-606-6977.
CROWN RENOVATIONS: Beautiful kitchens and bathrooms at affordable prices. Over 30 years' experience in quality renovations. Full service custom cabinetry. Local, licensed, bonded, and insured. Free in-house estimates. Visits to former clients can be arranged. Full house renovations. Check out our latest before and after renovation at www.crownrenovations.com. Call Bill at 403-819-8588 or email [email protected].
CUSTOM CABINETRY IN WOODLANDS / WOODBINE: Room To Room Cabinets Inc. Custom cabinetry for your kitchens and bathrooms. Complete renovations will receive granite/quartz tops and backsplash at "my cost". 25 years experience. Computer generated drawings. Free no obligation consultation and quoting. Call Gavin at 403-630-3401.
DENTAL CARE, UNCOMPLICATED! Minutes from Woodlands and Woodbine. Your message was received loud and clear. Let's cut through the noise. No fluff, no frills, independent, non-corporate, flourishing establishment for over 32 years! Everybody's dental insurance accepted. Direct billing, payment plans OAC. Instant tax receipts for your paid portion. Let's save money and live better! Call today at 403-287-6453 or 403-272-7272. Visit calgarydentalcenters.com.
DISCIPLE HOMES & IMPROVEMENTS INC. (38 YEARS): Specializing in high-quality renovations and customer satisfaction. Complete custom kitchen, bathroom, basement, whole floor renovations and exterior work. Licensed and insured, BBB A+ rating, former client references and walkthroughs available. Free in-home estimates 403-207-5708 email: [email protected],www.disciplehomes.com. Financing OAC.
ELECTRIC SERVICES FOR ALL YOUR NEEDS: Inspections. Renovations. Upgrades. Emergency calls etc. Please call Emil at 403-281-8664 or 403-399-7262.
EXPERIENCED LOCAL HANDYMAN-CONTRACTOR: Whatever your home improvement project may be, our team of experts can help. Fully insured and licensed with the city. 15% seniors discount. Call us today for a free quote. 403-255-5115.
GARDENING: IT'S SPRING! Let our skilled gardeners get your garden beds off to a fresh start for the season. Services include Spring and fall garden clean-ups; soil, plant and mulch installation; bi-weekly or monthly maint