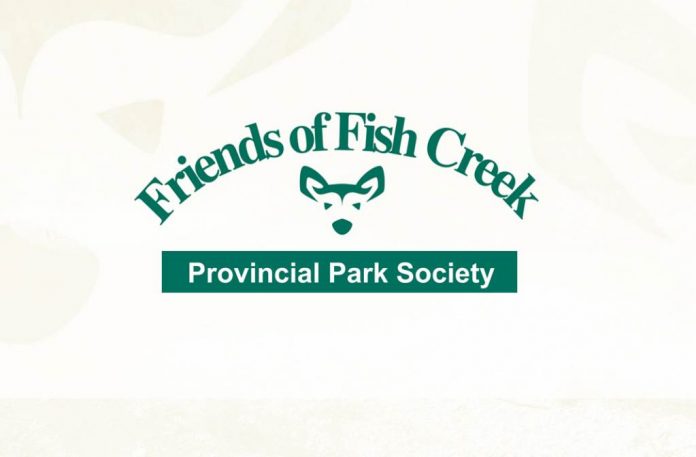 Capture Nature Photography Contest
Contest Runs May 1 – July 8
Each year, the Friends of Fish Creek offers our Capture Nature photo contest as a fun and creative opportunity for park users to engage with their natural surroundings and search for the best images of the year. From beginning photographers to amateur professionals and youth, we invite you to submit your best park images for consideration. Contest participants are eligible for amazing prizes from our sponsors and will also have their images considered as silent auction items for our annual fall fundraiser. As a contest participant, you may also see your images used on our website, program posters and other media publications as they become part of our ever-growing library of beautiful, high-quality park images. Thank you to this year's contest supporters: Vistek, RMB Photography, the Apothecary in Inglewood, Great Events Catering Group, and Atmosphere at Deerfoot Meadows Registration required. For more information, please visit https://friendsoffishcreek.org/programs/capturenature.
Fish Creek Community Terrace – Dedication Brick Registration Closes June 1
Every brick tells a story and we invite you to share your story with park visitors by dedicating a brick along the Fish Creek Community Terrace. The Friends of Fish Creek invite you to show your support for this amazing natural area within the city by leaving a lasting legacy at the Bow Valley Ranch in Fish Creek Provincial Park. You may have seen the 300 personalized bricks installed in front of the Cookhouse, commemorating milestones like weddings, anniversaries, new family members, or memorials for those who have passed on. If you did not get a chance to dedicate a brick along the pathway, or would like to dedicate another brick, now is the perfect opportunity to support the Friends of Fish Creek and share a little of your own story. If you have a local business, consider having a brick inscribed for your business – it's great advertising in a very busy area! Brick Inscriptions can have 2 lines of text with 16 characters per line, and simple shapes like hearts and circles can be accomplished. Bricks are only $250 and you will receive a tax receipt for your contribution. There are now fewer than 70 spaces available for the Fish Creek Community Terrace. We are planning to install the bricks this summer and registration for this amazing program will close June 1. For more information, please contact the Friends of Fish Creek at 403-238-3841 ext. 1 or visit https://friendsoffishcreek.org/brick
Friends of Fish Creek – Virtual Annual General Meeting
Thursday, May 13, 2021 7:00 pm – 8:30 pm
2020 has been an exceptional year of growth and development for the Friends of Fish Creek and we would like to thank all of our members, volunteers, donors, community partners and other supporters for your assistance this past year. The Friends are honoured to organize and facilitate programs, courses, and events in and around the park throughout the year. All of our activities are designed to help people feel more connected to the park, enhance their quality of life and in turn help maintain the park's ecosystems for the enjoyment of future generations. We invite you to join us for the 2020 AGM on Thursday, May 13 to meet with Friends staff and Board of Directors, learn about the year that has come to a close and hear about plans for this year that are underway. This event is free to all community members, however only current 2020-21 members are eligible to vote. To register visit https://friendsoffishcreek.org/event/agm.