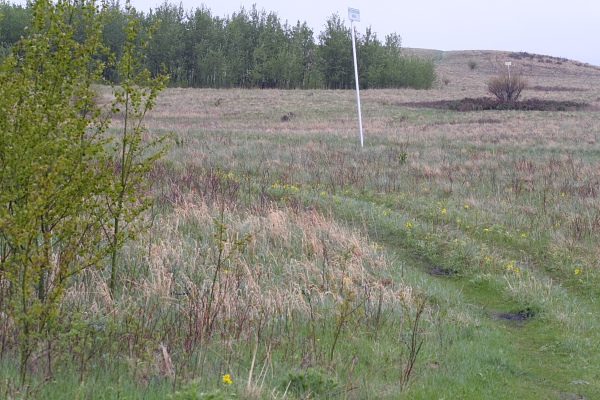 Karen Gummo, a Storyteller & Visual Artist, launched a picture book "LadyBird Fly" which she wrote and illustrated. The story began with a family adventure on Nose Hill. She developed the tale through workshops with storytelling mentors. Then, she created the visual images, partly from a residency that she did at the Kid's Creative Museum and from many trips up to her favourite Hill.
I was recently interviewed by a reporter for the CREB Now newspaper and website. The article is "An Uphill Battle: How Calgarians banded together to protect nature and create Nose Hill Park". The Local Council of Women and the Calgary Field Naturalists' Society were proponents for a public park on Nose Hill and a development proposal was refused by the City in 1972. However, it took some time for the City and the Province to purchase the land. Meanwhile, Citizens for Nose Hill petitioned against rezoning what remained privately-owned. The environmental movement of the early 1970s was the zeitgeist or spirit of the age and we are truly indebted to the park founders for their legacy to future generations.
The Responsible Pet Ownership Bylaw does not allow livestock grazing within city limits, unless approved by the Land Use Bylaw. There is a City Council-approved exemption for the City to use targeted grazing for integrated pest management purposes on City-owned land. Since 2016 and 2017, Confluence Park, and Ralph Klein Park have been the selected sites.
In July 2017, City Council approved a change to the Parks and Pathway bylaw to expand areas for alternative land management tools, such as livestock. The intent was to add target grazing as a permitted use to remove invasive species (weeds) from City parks. After a two-year pilot project, it was determined that the cost of using goats was less per hectare than spraying herbicides.
A tender was posted on the City Portal for experienced livestock managers / professional shepherds. Providing services to a population of 1.2 million is a $1.5 billion annual business for The City of Calgary, which contracts thousands of local, national, and international suppliers each year.