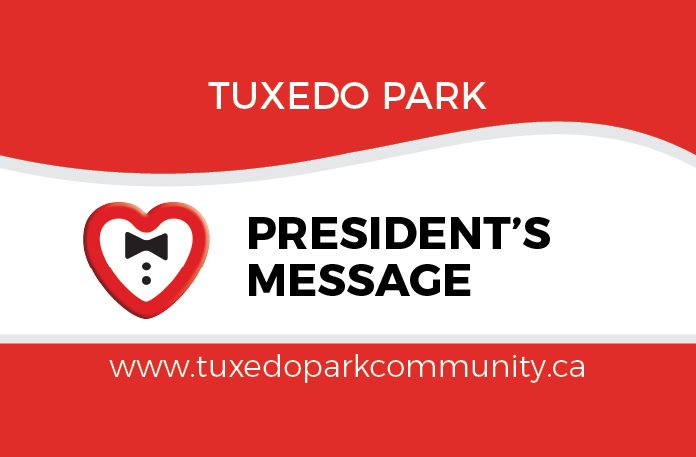 Looking back, my first introduction to the Tuxedo Park Community Association was with a presentation about a potential community garden. In an ironic twist, the garden never came to fruition, but I did meet other passionate community members and ended up getting involved in, of all things, the facilities committee! Our volunteers are amazing! Last winter's ice rink, neighbourhood Santa visits, and Tuxedo Park Cares, all of these initiatives happened because someone stepped up and said, "Let's do this!"
Our upcoming AGM is a great opportunity to meet the wonderful people behind these events, and to see if volunteering with them is of interest to you. I'm admittedly a bit biased but can say without reservation that volunteering is one of the best ways to get to know the community and your neighbours. Now is a perfect opportunity to find out more, as we are looking for board members, and volunteers. Please reach out to any of the committee chairs or me if you're interested in learning more (emails can be found in the directory at the front of the Gazette).
Everyone is welcome!
If volunteering isn't in the cards for you right now, you can still stay involved and up to date with everything the Association has to offer as a member. To sign up for a membership, please visit our website or contact [email protected]. Renters, businesses, and homeowners can all be members.
Dry Pond Work Update
We look forward to having the greenspace back at Tuxedo Park, however there is still much work to be done both at the park and on nearby streets. The improvements will help reduce the frequency of flooding in the community due to significant rain events. For updates, please visit calgary.ca/tuxedoCDI or call 311.
Julien Poirier
President, Tuxedo Park Community Association