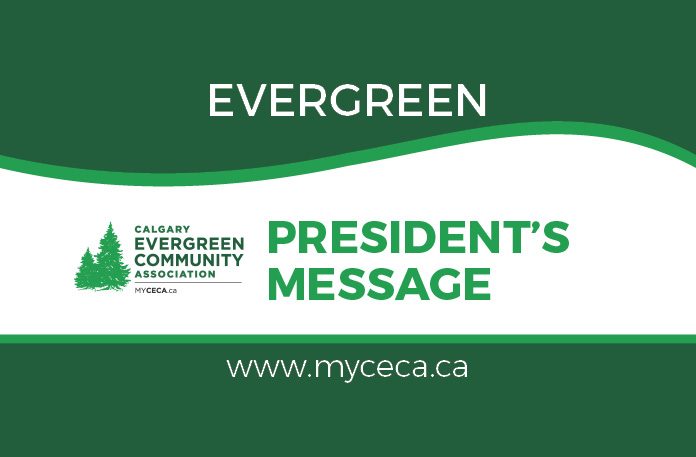 Enjoy Summer!
Hello friends and neighbours. Hope every one of you is having fantastic times with family and friends.
Many of us are planning for camping or visiting other places, hence, our roads would be busier than usual. Please take your time when driving and enjoy the ride. Safety is for all of us.
On behalf of myself and CECA's board of directors, I would like to thank all the volunteers and residents of Evergreen and the surrounding communities for making this year's Community Clean-up another success. This year's event was organized and run-in collaboration with Shawnee Evergreen Community Association.
We are always looking for people like yourself to help and engage in serving our community. If you would like to join the board and work with us, please email [email protected].
Please remember to purchase or renew your memberships as proceeds from membership sales help CECA in running programs and events for the community. Please visit www.myceca.ca for information.
If you have any questions, concerns, or suggestions, please contact us anytime using our Facebook page. You can also email me directly at [email protected].
Thank you again!
Mohamd Sltan
President, Calgary Evergreen Community Association (CECA)