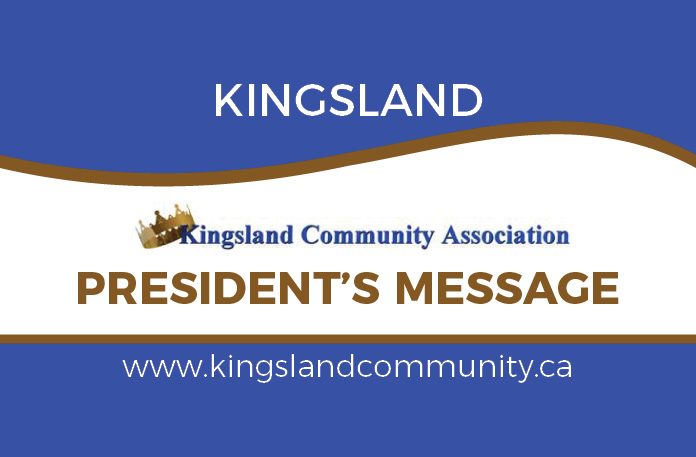 Hello Neighbours,
Heading into spring, I'm sure that I am not the only one looking forward to warm weather, gardening, patios, and many more hours of sunshine. Following the success we had last year, the KCA is once again holding a Spring Flower Fundraiser this year. We will have a variety of flowers, herbs, veggies, and planters available, with all proceeds going to support your local community association. Personally, my favourite purchase last year was the herb pack which brightened up all my summer meals, but we heard amazing reviews of plant quality all around! Details will be found on our social media or website when we have confirmed dates.
Speaking of our website, I hope you have all had a chance to check out the freshly updated website launched in April! If you haven't had the opportunity, make sure you take a peak next time you have a chance at www.kingslandcommunity.ca. The website not only has a fresh look and feel, but also includes a number of new features including online rental booking (KCA hall and ice rink), online membership purchase, a new safety blog, dedicated space to acknowledge our business members, and more.
I want to send a big thank you out to our Communications team, headed up by Communications Director Kaitlin, for all the hard work that went into creating such an amazing website. Thank you to Kingsland residents Graham and Amanda who put many hours into the design and creation of the website. Finally, a big thank you to all other residents who provided photos, feedback, and encouragement to the team as they worked over the past year to bring this vision to reality.
What else are we up to? Soon we'll be coordinating our KCA membership drive, and volunteers will be needed to help reach out to the community. Keep an eye on the 'Get Involved' section of the website to get more information and sign up!
All the best,
Charlotte Quickel
KCA President