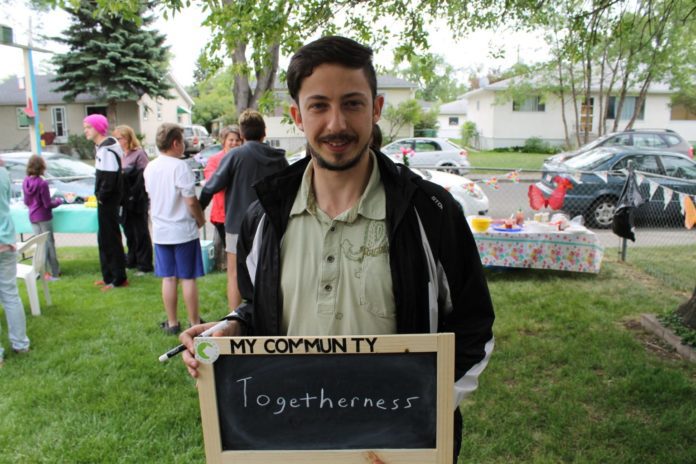 Be Part of Neighbour Day on Saturday, June 15!
Held annually on the third Saturday of June, Neighbour Day is an opportunity to get together with your neighbours and celebrate your community! This year Neighbour Day will be celebrated on Saturday, June 15.
Neighbour Day began in 2014 to celebrate the incredible outpouring of support and generosity neighbours demonstrated after the 2013 floods. It has grown and evolved into an annual celebration of what makes Calgary such a great city—our neighbourly spirit!
Neighbour Day is an opportunity for neighbours to come together in the form of a front yard barbecue, block party, picnic, community clean-up, street chalk competition, or any other way you can think of to celebrate your neighbourhood and community! The idea is to meet your neighbours, make new friends, and have fun.
Create a gathering of your own or find out if some of your neighbours or your community association is hosting a gathering, and make Saturday, June 15 the day you get to know your neighbours!
Visit calgary.ca/NeighbourDay to learn more about this fun-filled day and how you can be part of it!