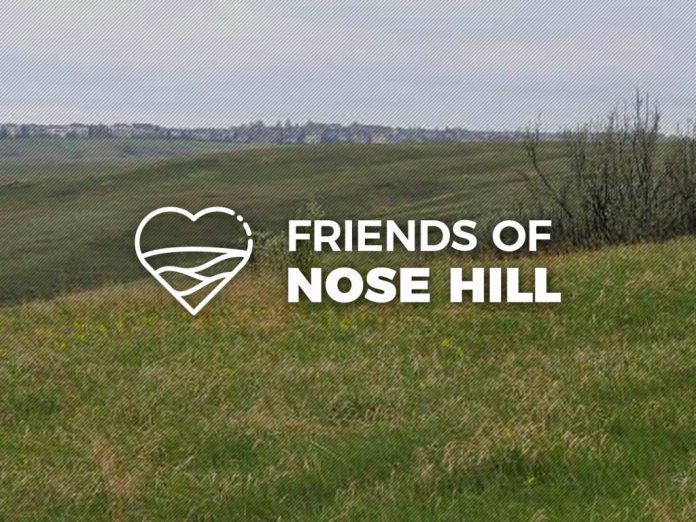 The Calgary Parks Department is in the process of revising the 1998 Integrated Pest Management Plan and Council Policy (CSPS017). The update will consider pest management on all City lands, including natural areas. The most common pests are weeds, insects, some animals, and diseases. The 2017 City Pesticide Use report lists the products, amount used, and reasons for use. In Winter 2019, a proposed policy draft will be shared with stakeholders for feedback. Then, the report will be sent to the City Council Committee on Community and Protective Services.
It is estimated that 270+ species of birds make Calgary their home. There are birding courses and guided walks to improve your bird-watching skills. We host a Nose Hill Birding Walk for International Migratory Bird Day and a Flower Walk to discuss the May Count of Plants in Bloom. www.fonhs.org.
Welcome to Alberta Birds is a public group on Facebook. The purpose is to provide a forum in which Alberta birders and birdwatchers can post information, photos of recent sightings, and ask for advice on bird identification or equipment. Let others know about bird-related events in our province and share a general love of birds. Members at all levels are welcome. Relevant group content will only be photos or videos of birds in Alberta. What birds visit your feeders? Which birds do you see in your neighbourhood? Alberta Backyard Birds is a private Facebook group you can join to post your photos, with fun or interesting news about wild birds you see, or other wildlife out and about in Alberta.
Inglewood Bird Sanctuary is a natural environment park. The Facebook group has a City website link. You can book Parks group programs for adults or children, youth and school programs, drop-in and day camps. The park was registered as a Federal Migratory Bird Sanctuary, in 1929. In 1953, the Alberta Fish & Game Association leased the land. In 1970, the City purchased the property and now manages it. The Nature Centre was built, in 1996, when the grassland restoration projects began. The new regional park, based on nearby open spaces, will be called Bend in the Bow.