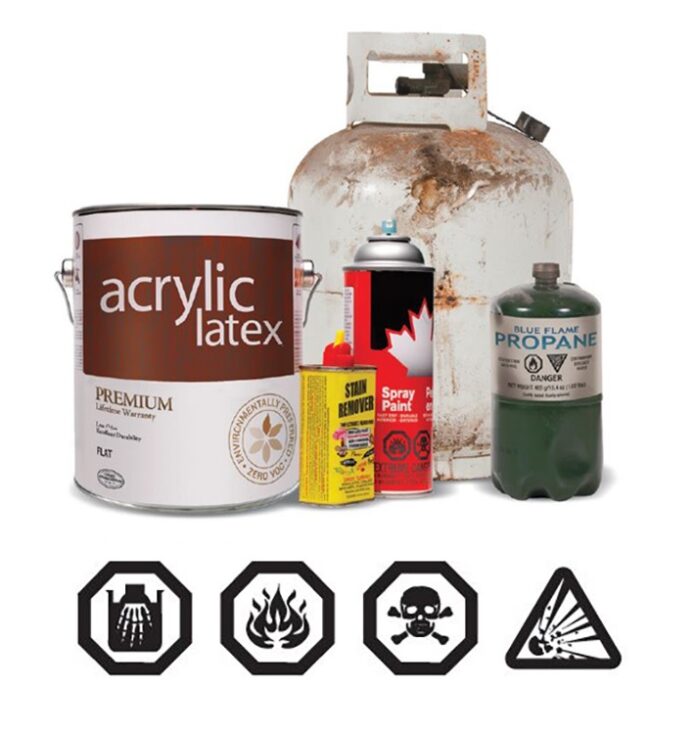 Household hazardous items such as propane tanks, oil and chemicals don't belong in your carts. If a container has a hazardous symbol, bring it to a household hazardous drop-off location, even empty containers. Other hazardous items include bear spray canisters, paint and paint cans, automotive batteries, nail polish and remover, and gas or oil.
Store items in a safe place out of reach of children and pets until you can dispose of them
Place leftover chemicals in a clearly labeled, sealed container – use the original container if possible
Take these items to a City landfill or designated fire station for safe disposal
Reduce your hazardous waste by choosing greener alternatives, like shaving soap instead of aerosol shaving cream
For details and locations, visit www.calgary.ca/hhw.