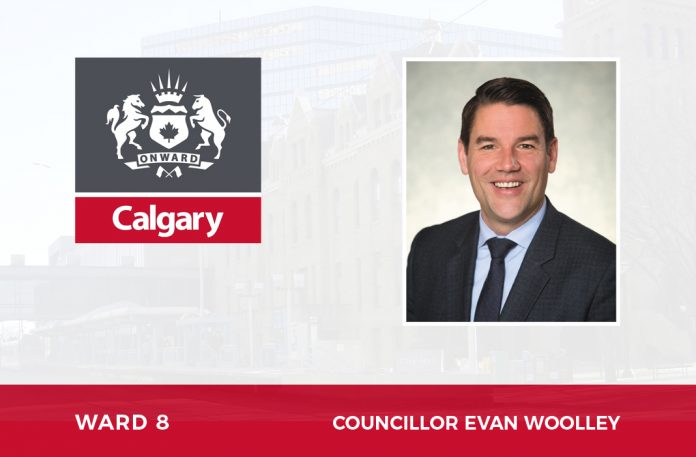 One of my biggest goals when running for office was to build, nurture and grow diverse and activated neighbourhoods. While all of our communities might look different, the thing that makes Calgary so great are the people who live here. Passionate and engaged Calgarians are found in every corner of our city and it's been awesome to meet so many of them in my role as your City Councillor so far.
Our inner city and established communities are not only diverse in age, gender, income and ethnicity but also in what they value in a city. These different perspectives are a big part of the constant dialogue surrounding how we make our neighbourhoods better. Personally, I think the best way to increase and improve our city is to get to know each other.
Neighbour Day is held every year on the third Saturday of June and is an opportunity for neighbours to come together. It actually originated in 2014 to celebrate the incredible outpouring of support and generosity neighbours demonstrated after the 2013 floods. It has evolved into an annual celebration of what makes Calgary such a great city—our strong and caring communities. The idea is to meet your neighbours, make new friends, have fun and maybe work together on a project that benefits the entire community. Whether you're having a front yard barbecue, a garden party, a street clean-up or setting up some games in a local park, I encourage you to be a part of the neighbourhood you want.
For every other day of the year, The City of Calgary offers a wide variety of community-based programs and special events for children, youth, families, adults and seniors across Calgary. There's a range of opportunities to take advantage of to help build strong and inclusive neighbourhoods where citizens are empowered, connected and involved.
Make Saturday, June 16th the day you get to know your neighbours! Visit calgary.ca/neighbourday for ideas to help you celebrate or contact my office at 403-268-2431 or [email protected] for more information.