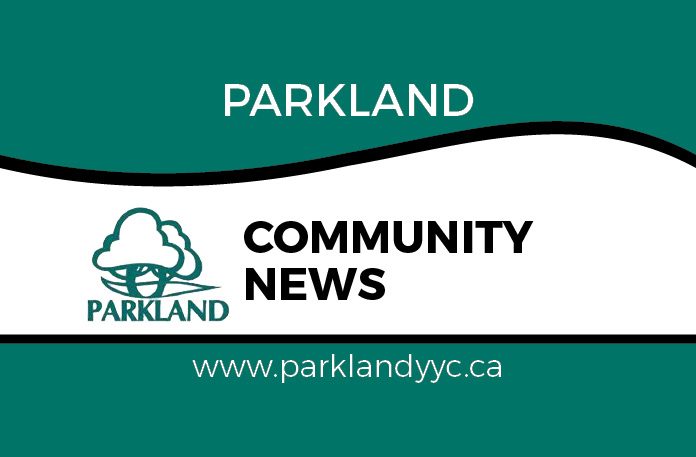 Parkland Cares is a community-based organization of families and neighbours committed to helping others.
"Ring out the old, ring in the new, Ring, happy bells, across the snow:
The year is going, let him go; Ring out the false, ring in the true."
– Alfred Lord Tennyson
2020 might be a year we wish would just leave quickly and quietly. However, we can't let it go without recognizing that many great things happened this year, without fanfare or celebration. Take a moment to focus on even small positives; it will do your heart good.
In November, Parkland Cares and Bonavista Cares were able to raise enough money from the Usborne Book drive to donate 100 books to the "Children's Link Society". We also donated 10 boxes worth of gently used children's and teen books to "Books Between Friends". Thanks to all that supported these initiatives.
Our communities also collected 30 purses to give to Purses of Hope. Purses were filled with a few essentials and lots of "HOPE". They are then distributed through reputable agencies that serve women.
Our five Senior Secret Service teams dropped off their lovely gifts. These gifts will certainly warm some hearts this year.
Deer Park United Church Adopt-A-Family teams wrapped and delivered their gifts to the five families they were helping. These families have limited resources and greatly appreciate the Christmas cheer we share with them in the packages. Way to spread Christmas Joy!
Volunteer opportunity: Deer Park United Church Thursday Food Relief Hamper sorting and delivery. On-going.
Please sign up on-line at https://www.signupgenius.com/go/8050f4aafab2da4fd0-dpuc.
Please contact us if you have ideas for ways to encourage strong community connections, or if you would like to help with any of our planned events.
We are hoping our next planning meeting will be Tuesday, January 12 at 7:15 at Park96 or by Zoom, we would love to see you there.
403-863-9927