Santa Toy Drive Spreads Joy Through Glendale and Beyond
Our community got an early surprise visit from Santa Claus in December with the inaugural Glendale Santa Toy Drive. Santa met children across the entire neighbourhood and generous Glendale families donated more than 100 new toys that Santa was able to distribute to three wonderful charities in Calgary: the Alberta Children's Hospital, the Calgary Firefighters Toy Association, and Brenda's House family shelter in neighbouring Killarney. They all received toys that will have children filled with excitement on Christmas morning.
"Your donation means that we are that much closer to providing every child with a gift in the holiday season, but your donation means so much more," says Mark Hagel, President of the Calgary Firefighters Toy Association. "It means that the people of the Glendale/Glendale Meadows Community are kind and generous and realize that this is a season of giving and helping those around you. During a time where there is so much anger and division in the world, your community is showing the true spirit of the season. It also shows to us, at the Calgary Firefighters Toy Association, that what we do means something to the communities in Calgary."
Special thanks to Santa and his elves for taking time for Glendale (Ward 6 Councillor Richard Pootmans helped out as one of Santa's elves) and to Calgary Police Service Cst. Kim Berenbaum, who escorted the Toy Drive in her police car to make sure Santa and Glendale's children stayed safe. And thanks to our Social Events Coordinate, Sarah Hickling for coming up with this fantastic idea.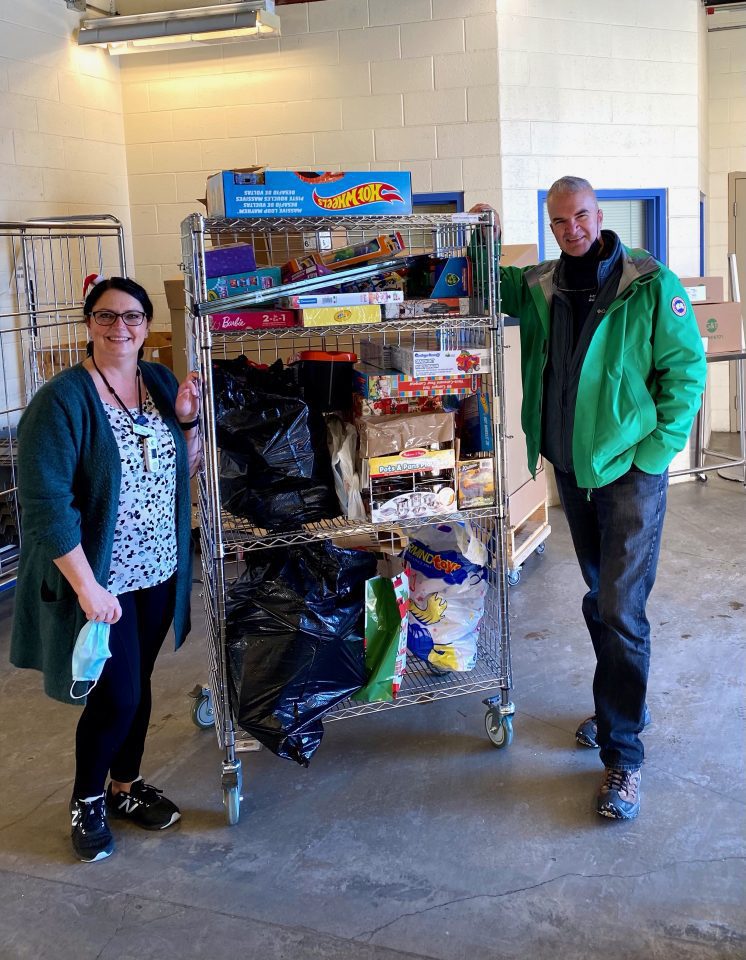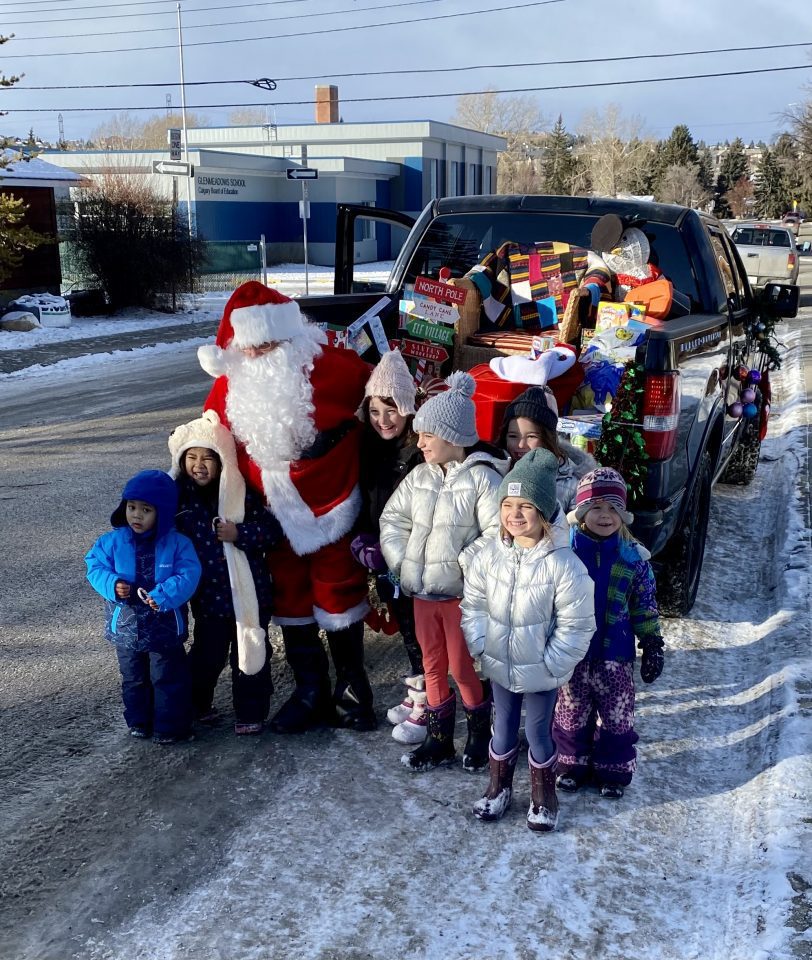 I Love Glendale Holiday Cash Raffle Winners
On Friday, December 17, we drew the winners for our I Love Glendale Holiday Cash Raffle! We are happy to announce that only three tickets were left unsold, so thank you to everyone in our community who bought tickets to support the rebuilding of Glendale's Community Hall following last year's devastating flood.
There were three cash prize winners. The third-place prize of $248.50 went to Juliana Sutherland. The second prize of $745.50 went to Tizitta Kassa, and a big congratulations to first place prize winner Judy Monchuk, who walked away with $1,491!
Sign up for Glendale's Winter Family Fun Day
When Mother Nature throws a blast of winter, that means it's time to celebrate in Glendale. Our Community Association is hosting Winter Family Fun Day on Saturday, February 12, 2022. The day will be filled with tons of winter activities for Glendalians of all ages, including the annual Winter Classic hockey game.
Families are asked to register for the day and sign up now at www.myglendale.ca. Let us know if you will be participating in our shinny-style kids 3-on-3 ringette or hockey games. Residents can take part in an all-ages skills competition or show off their figure skating style. Families are encouraged to bring their sleds and toboggans for some hill sliding and an ice parade. Volunteers are always welcome, so let us know if you can help as well by emailing [email protected].
There will be food trucks on site, music all day, and a celebration you won't want to miss. The day will be capped off with our annual Winter Classic hockey game early in the evening. Stay tuned to Glendale's social media channels on Facebook and Instagram for more details and updates about this exciting day.