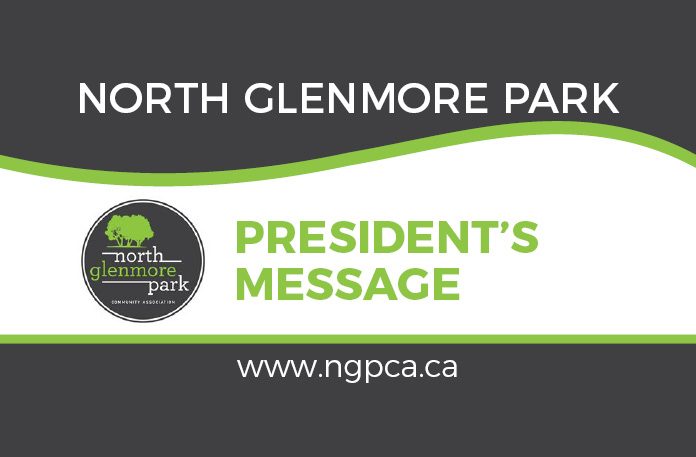 by Jennifer Ring McClure
Happy New Year! After nearly two years of the pandemic, many of us are looking forward to focusing on fitness and getting back to organized programs where we can connect with our neighbours. Consider joining one of the community association's programs or activities. Several of them are free with membership:
FUNctional Fitness: For older adults, runs every Monday and Thursday from 11:00 am to noon at the community centre (and is live streamed as well for anyone more comfortable participating virtually). This popular and welcoming class focuses on fun and functional training for active, independent living. The seated and standing exercises can be tailored to suit a variety of fitness levels, targeting strength, flexibility, balance, and coordination. Try a class for free! For more details or to register, visit https://ngpca.ca/functional-fitness/, email [email protected], or call 403-246-4243.
Play Group: For community kids aged five and under and their caregivers, runs the last Friday of every month and is a great opportunity to meet other young families in the community. Drop in for a visit between 9:30 and 11:00 am. This program resumes January 28, 2022 and is free with membership! Visit www.ngpca.ca to register.
Skating: Need some fresh air? Visit one of the community association's outdoor rinks, built and maintained by resident volunteers, with the community centre rink sponsored by Earl Grey Golf Club. Skate at the community centre or in Garrison Green at Buffalo Park. Additionally, did you know that you can indoor skate for free at Flames Community Arenas (FCA) on Sunday afternoons? Just show your current community membership. Check in with FCA for current public skate times.
Open Gym: The community centre gym is open every Friday afternoon from 3:30 to 6:00 pm. Participants have access to the equipment room to play floor hockey, basketball, badminton, volleyball, etc. Free with membership ($2 drop-in for non-members). All ages welcome.
Pickleball: You can rent a pickleball court Monday through Thursday, late afternoons (subject to availability) for $20 a court. This is a special member rate, reduced from the regular $85 per hour gym rental rate. If you are interested in playing pickleball at the community centre, send your name and email address to [email protected] and we'll add you to a list for future pickleball events. To book, email [email protected] or call 403-246-4243.
To purchase a community membership, visit www.ngpca.ca or see the form in the newsletter. Wishing you a fun, active, and healthy 2022!