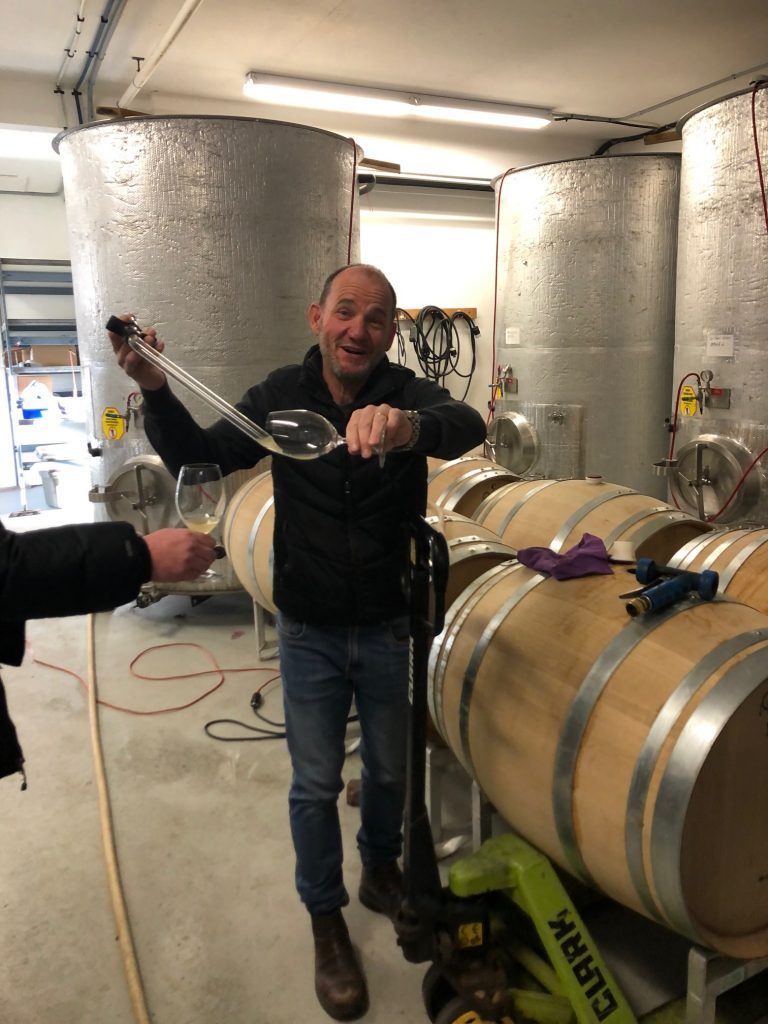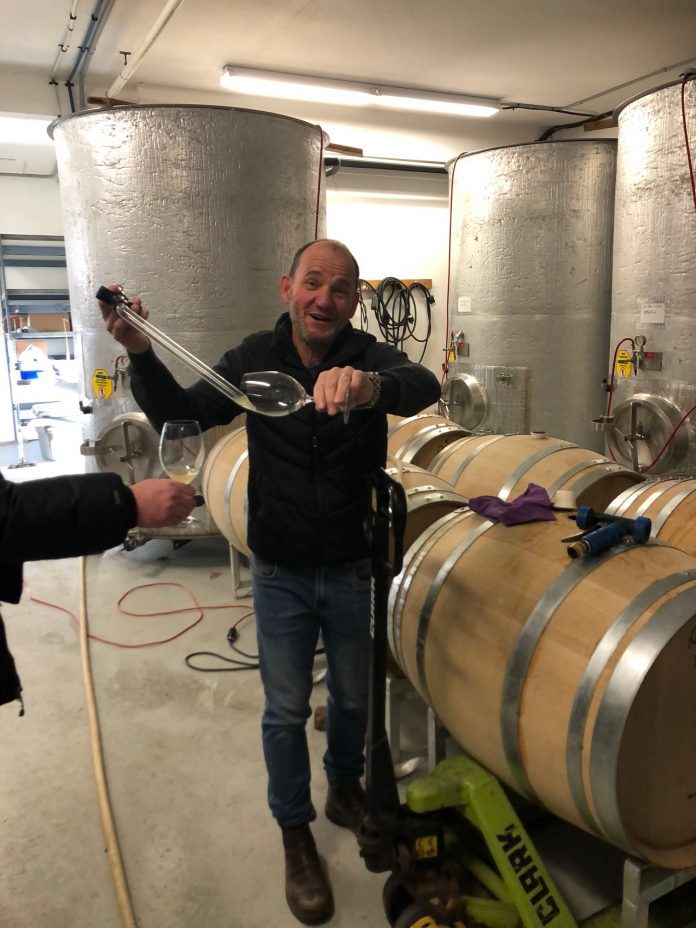 Talk about dedication! Andy Gebert has been the Vintner and Proprietor at St. Hubertus and Oak Bay Estate Winery for over 31 years. The Gebert family came to this stunning lakeshore vineyard in 1984 and introduced Chasselas, a favourite Swiss varietal as their first wine.
We arrived at St. Hubertus on a cool November afternoon and were greeted by Andy outside his charming tasting room. He immediately whisked us off to his on-site production area and shared the specs on the newly barreled Chardonnay like a proud father. He pipetted a sample to let us experience its development, eagerly describing the next steps in the production. His passion was infectious as he spoke of his 80-acre vineyard. The wines created are from 100 percent estate-grown varietals with commitment to sustainable organic farming methods.
Back in the tasting room, he poured out ten samples representing some of the best values in the Okanagan. The wines give an excellent overview of what the North Okanagan terroir can produce. Together, they are a beautiful combination of new-world fruit with that old-world winemaking touch.
I loved the Oak Bay Schonburger, a lesser-known German varietal that gives flavours of honey, lychee, and baking spice. Although similar to Gerwurztramier, it doesn't come down as heavy on the palate and is a perfect sipping wine for hot summer days. The Oak Bay Pinot Noir felt like a steal from Andy at a mere $20 per bottle. It gives earthy flavours and spice to back up its bright fruit.
Andy's last tasting for us was his Meritage. Grinning, he said that the terroir wasn't well suited to the big red grapes but, "A guy's gotta try!" Andy takes his craft seriously, yet he has such a pleasant and unpretentious manner. Any time I am in the Kelowna area, this winery will be a must stop.