The Eden Experience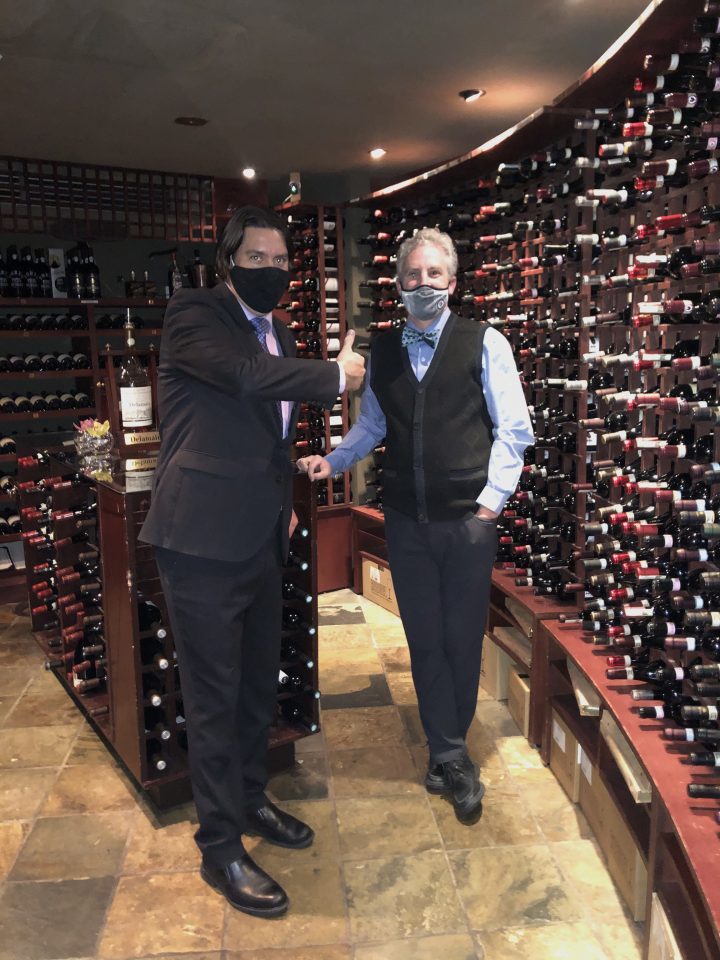 Thankfully, I was spared hand-shaking due to COVID-19 restrictions because my palms were sweating as I prepared to meet restaurant manager Chad Greaves, at the Rimrock Resort in Banff. After all, Eden is the only AAA Five Diamond restaurant west of Ontario, so I wasn't sure whether the encounter would be stuffy or elitist.  Chad's eyes crinkled, "Sorry, but we can't let you in with a Winnipeg Jets mask." We both laughed and I was at ease.
Having pre-arranged my visit with Food and Beverage Director Fred Lambert, Chad was ready to tour me through the wine cellar prior to dinner. He spoke about the care taken to ensure an ultimate dining experience, in which unique wines compliment every gourmet course. The chef and sommeliers work through an arduous process to make the pairings shine, because let's face it, if fois gras, lobster bisque, and bison striploin are on the table, you don't want the wine to fall flat. My wife and I decided to order both pairing options so we could share and compare. I found the Classic Pairing exceptional and the Eden Pairing stellar. They even nailed the dessert pairings with creativity and panache. I hadn't imagined sweet mead with Peach Melba, but it was spot on. I was delighted to find my favorite after-dinner treat on the menu, a 1976 Terrantez Madeira.
The highlight was the relaxed, accommodating serving staff. If you have yet to try high-end dining, you needn't be intimidated. Eden is welcoming and comfortable. The diverse clientele, including world travelers, create an atmosphere of formality blended with laughter. Sommelier Robert engaged us with his passion for the variety of wines on the tasting menu, Katie paced the meal expertly, and Chad looked in regularly to provide context, gather feedback, and list all the flaws on the Winnipeg Jets roster.
A meal at Eden may be costly, but I say it delivers the best combination of food, wine, and service in my wine travels to date.