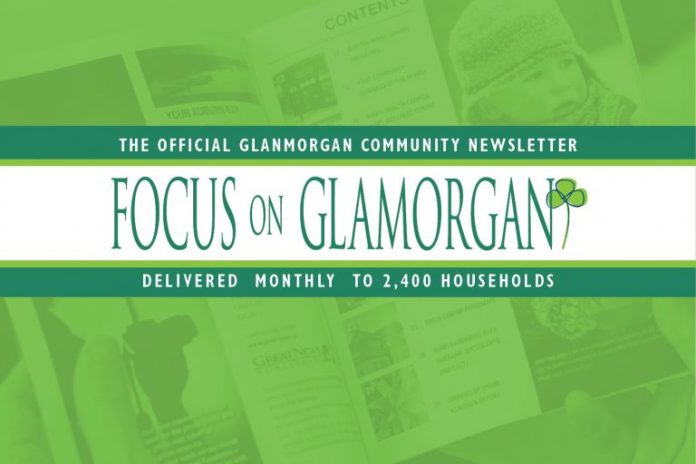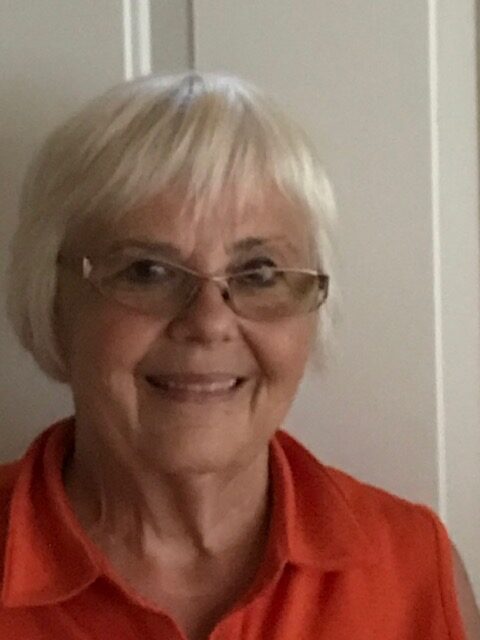 Caren presents a calm demeanour that belies her busy life first as a teacher and a single parent, and now as an active retiree. She gives the impression that there's little she could not accomplish if she set her mind to it. She quotes her dad's favourite saying, "Get off the pot", as a motivator in her life.
Caren grew up as an only child on a mixed farm, mostly grain, in Kipling, Saskatchewan. She speaks proudly of her father, who "farmed with one arm." He lost his right arm to a swather when he was about three years old and fell asleep in the field. "Dad would swing heavy bales of hay with one arm, drenched in sweat from the effort. I remember him driving down the highway rolling a cigarette on his knee, holding the steering wheel with his stomach." By a tragic twist of fate, her dad's brother lost his left arm during World War II. "So, when they bought a pair of gloves, each of them could wear one." Prairie practicality!
Caren's mother also worked hard on the farm. In order to get as much grain as possible into the limited number of granaries, "she climbed into the granary to push the wheat into all the corners. That's probably what led to her later lung cancer, from all the dust flying around." When it came time after high school to decide what to do, Caren ruled out farming as too much work, and chose to pursue a teaching career.
She entered first year in a fine arts program at the University of Winnipeg, as she liked to draw and was good at it. But there was a surprise in store for her. "Here I was, a naïve country girl, and in my first life drawing class, I gasped when a nude male model walked in. I just kept saying to myself, 'apples, oranges, bananas' over and over, until I forced myself to look!" Caren subsequently completed a degree in art education at the University of Regina.
Caren met her former husband Bryon, now deceased, at a friend's wedding in their hometown, and they moved to Kingston, Ontario for her first job after graduation. The posting for "art consultant" for the Canadian Armed Forces turned out to be a teaching job in base schools, for which she felt ill-prepared. As she says, "I had no experience with young children; I dreamt about kids literally hanging off my body." Caren showed her true mettle when the interviewer for her next job expressed initial doubt about hiring her. "He said, 'You're really small—are you sure you can handle this?' and I answered, 'Yes, I can.'" She proved that she was more than capable, and "absolutely loved" her position in a vocational high school, which she held for a total of nine years.
In 1979, when Bryon was offered a teaching position in Calgary, the family, which now included daughter Neeki, sold their home in Kingston for $53,000, and purchased their home in Glamorgan for what seemed to Caren like a high price at the time of $89,9000. Both Neeki and son Cheyne attended Glamorgan Community ECS (kindergarten) and Glamorgan Elementary School. Neeki went to A.E. Cross Junior High, while Cheyne was in the fine arts program at Milton Williams, then they both attended Central Memorial High School. The walls of Caren's living room are lined with original art created by her, and Neeki and Cheyne. Although neither of her children has pursued a career in art, it is apparent that Caren's talent has been passed on to them.
Caren taught in several Calgary schools over the years, with her longest tenure at Balmoral School. Her experiences of moving from part time to full time to being declared surplus reflect the uncertainty and turbulence that impact teachers right to the present day.
When her children were attending school in Glamorgan, she volunteered in the classroom and on parent fundraising efforts. Some of you will remember the fabulous 1988 Olympics commemoration mural that adorned the main hallway of Glamorgan Elementary School for many years. It was Caren who co-ordinated this school-wide project. Ten art submissions were selected from each classroom and painted on the wall by those students, and the remaining students all participated in painting the background. It was a truly collaborative effort, and each student could point to their contribution on the mural.
Since Caren's retirement in 2006, she has taken yearly hiking trips in Europe. Her favourite destination was to Morocco, which she pronounced as "amazing", followed by Turkey. Her paintings, mainly in watercolour or acrylic, as well as her quilts, are displayed at the Retired Teachers art shows, and she has sold some pieces privately. She volunteers as social convenor for the Calgary Board of Education Retired Educators Association, and ushers at Westside King's Church. She enjoys cross-country skiing, swimming, and hiking in Invermere.
Caren has an extensive perennial garden which fills most of her front yard. It is a testament to her green thumb that on her front porch she has an enormous geranium from her mother from 1988! She has recently been refining her skill in hydroponic gardening. She fell into this hobby by chance; after getting lost in Queensland on her way to a party three years ago, she decided she finally needed a cell phone. "The first thing that came up on the phone was a YouTube video on hydroponic gardening, he called it pop bottle gardening." Caren has planted tomatoes, peppers, cucumbers, beans and carrots in boxes or inverted 2-litre pop bottles with a wicking material above a water reservoir. She shared a couple of ripe cherry tomatoes that were a burst of flavour in my mouth.
Caren considers Glamorgan "fantastic, with great neighbours and great fellowship." She has no intention of moving, and jokes that "I'll have to be dragged out of my house." She is fortunate to have her children living nearby, her son in Glamorgan and her daughter in Lakeview, so she is able to spend time with her three grandsons.
When I asked Caren how she was faring during the COVID-19 pandemic, she says she appreciated that she had more concentrated time to work on projects. "I keep busy. I organized stuff. I made four beaded Christmas tree skirts." Lately she has been making masks in various sizes for sale.
Caren's faith is a cornerstone of her life. She asserts that "the Lord is good. I wouldn't be where I am if it weren't for the Lord."
Caren, you have been and continue to be a great asset to our wonderful community of Glamorgan.
Do you know an individual or organization that you would like to see in this feature?
Contact Loretta Biasutti at [email protected] or 403-249-5945 or drop off a suggestion at the community centre. We need your input!