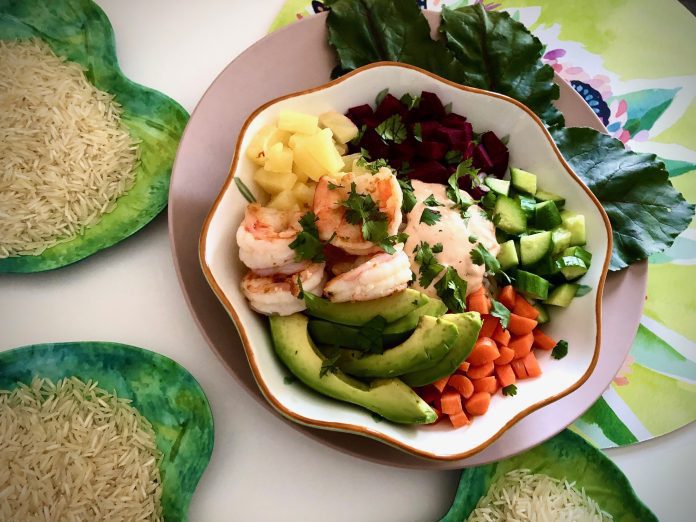 Rice is a grain that grows to 4ft. in height, produces small edible seeds, and thrives in warm, wet climates.
It is the world's largest food crop and evidence of rice farming, dating back ten thousand years, has been found in the Yangtze River valley of China.
There are two types of rice – Asian Rice and African Rice and the length and width of the rice (once it is cooked) determines if it is short, medium, or long.
White rice is more commonly consumed than brown, black, or red due to its ease of cooking and long shelf life. Rice should always be washed before cooking as it will rid the rice of any starch that may be attached to the grain. It also prevents the grains from sticking to each other during the cooking process.
China is the world's largest producer and contributes to the daily rice intake of 3.5 billion people in Asia, Africa, and South America.
Steamed, boiled, fried, or ground, rice shows up as an ingredient in Spain (paella), Italy (risotto), Japan (sushi), India (pillau), Malaysia (nasi lemak), Korea (bibimbap), Africa (jolloff), Brazil (galinhada), or in its simplest form poke or Hawaiian Rice Bowl.
Prep Time: 25 minutes
Cook Time: 5 minutes
Servings: 4
Ingredients:
2 medium size carrots
2 small beetroots
2 mini cucumbers
2 avocados
1 can pineapple tidbits
20 jumbo size shrimp (shelled and de-veined)
2 cups shredded lettuce
4 cups cooked white, brown, or black rice
6 tbsps. mayo
2 tbsps. siracha sauce
2 tbsps. rice vinegar
2 tbsps. olive oil
2 tbsps. soya sauce
4 tbsps. of coriander leaves or nori nori (dry seaweed)
Directions:
Wash and peel carrots and beetroots and then cut, along with the cucumbers into small even sized pieces.
Drain pineapple tidbits and set aside. Cut each avocado into half and then slice each half into four pieces.
In a small bowl prepare dressing by combining the mayo, siracha, and rice vinegar.
Heat two tbsps. of olive oil in a skillet or wok and then add the shrimp and stirfry for three to four minutes or until the shrimp turn pink and are cooked. Add two tbsps. of soya sauce and toss the shrimp in it and then remove from heat.
Assemble four bowls by placing a cup of warm rice in each one and arranging the pineapple bits, carrots, cucumbers, beetroots, and lettuce around the edges of each bowl. Add the shrimp and avocado slices and top with siracha mayo dressing. Garnish with coriander leaves or nori nori if desired.
*You can substitute the shrimp for tofu and edamame or corn if you would prefer a vegetarian option.
Bon appétit!