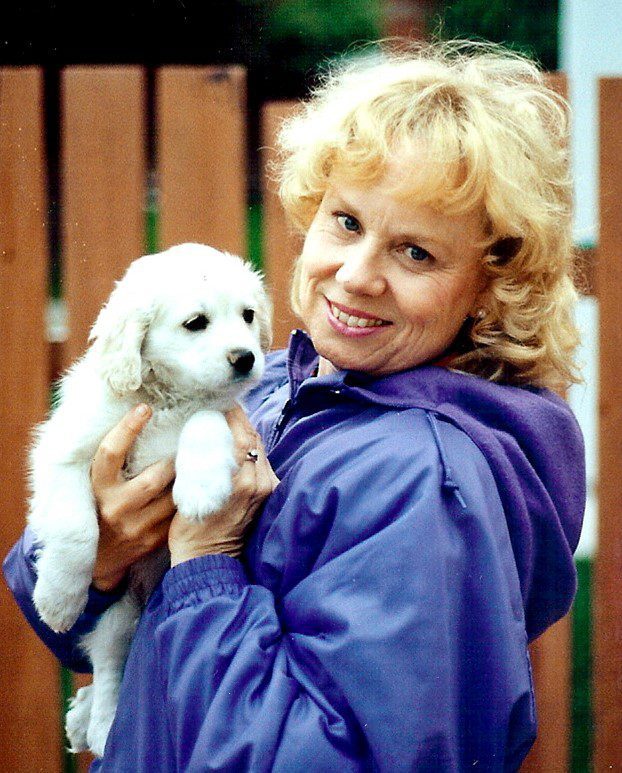 I did not want another dog. "It's a demanding, 15-year commitment, and we are not getting any younger. It's a lot of work. It will be costly. It will limit our freedom to travel." Powerful, sensible arguments, impossible to refute by any logical reasoning. "Are you telling me I can't have a dog?". "No, of course not, but it will be your dog, not mine. You will be the one to train it and look after it. When it's extremely cold outside, it will be your responsibility to take it out.". "Agreed."
Faye soon brings home a tiny, breathing bundle of creamy, fluffy fur with two big brown eyes through which he casts a spell on me. As I put him over my shoulder, I am rendered pathetically helpless. He is seven weeks old. This is the age they begin to "bond" with their human subjects. He is a Cocker Cross with American Eskimo. His name comes from his champagne-coloured coat and from our immediate recognition that he will be a bundle of mischievous energy. A few more weeks pass. Chambo is taking me for one of our frequent walks, when we acknowledge our shared secret, "You're my buddy, aren't you Chambo?" And he agrees.
A few months pass and winter arrives. Can you possibly guess who is taking Chambo outside in the cold? Faye may not have had this outcome in mind, but she could not have possibly given me a greater gift!