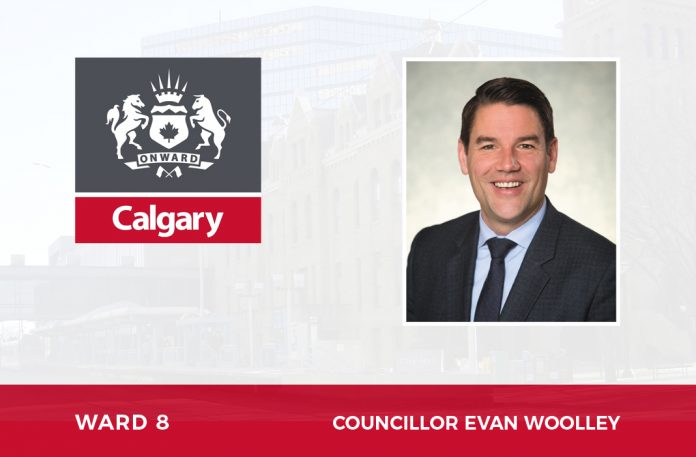 At the end of January, I was happy to support my colleague Councillor Farrell's Notice of Motion to improve snow clearing on our City sidewalks. The communities in Ward 8 are diverse in age and mobility. Also, the sidewalks in Ward 8 see some of the most foot traffic in all of Calgary. With that in mind, we've asked the City to come back to us with solutions that address things like: identifying high-priority networks including missing links, better coordination between Roads, Transit, Parks and other City departments that handle snow clearing, guidelines for clearing wheelchair ramps, curb cuts and sidewalk crossings of laneways, and more.
Our communities are great places to live because we support and care for our neighbours. Whether you're eight years old or 80 years old, you should be able to walk, bike, get to and from transit, and drive safely in Calgary. Keeping that in mind, if you're able, helping to clear a neighbour's sidewalk, or a crosswalk near your house goes an incredibly long way.
"Lucky and proud."
That's how a lot of people describe their feelings when they nominate a Snow Angel. Many are seniors without the strength to clear their walks. Others may be on the mend from surgery or an illness and their physical ability is limited. Sometimes it's a neighbour who is just having trouble coping with added responsibilities in his or her life.
When you pick up your shovel to clear your walk this winter, take a few extra minutes to help a neighbour too. You'll make it easier for everyone to travel your neighbourhood and build a sense of community at the same time. For more information, visit calgary.ca/SnowAngels.