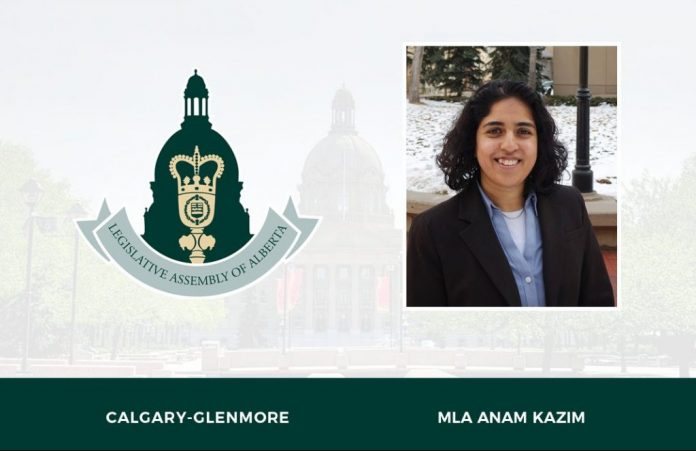 Dear Constituents:
It has been wonderful meeting Calgarians throughout the various summer Canada Day, Stampede and Cultural celebrations.
Last year, Minister Eggen asked Albertans for their feedback to make Alberta more inclusive and address issues around racism.
I'm happy to announce Alberta is stepping up by taking concrete steps to combat racism.
It is clear that Albertans share our commitment. Through community conversations we overwhelmingly, heard Albertans reject racism in all its forms.
We have announced two concrete actions right away firstly, an Alberta Anti-Racism Advisory Council will be created and will provide government valuable insight and advice on how to support efforts to combat racism, and promote more inclusive and accepting communities across Alberta. We are committed to ensuring a diverse membership that will provide a more accurate reflection of Alberta's population, including balanced gender representation. We will engage respectfully with Indigenous communities over the summer to determine how they want to be represented on the Advisory Council and to ensure their unique concerns and perspectives are reflected. Applications for members are now being accepted at www.boards.alberta.ca
The second action taken is the creation of a Community Anti-Racism Grants Program. By helping small organizations do more to assist their initiatives to fight racism, better training and support can be provided. We continue to seek the input of Albertans, as we explore options and ensure we are on the right path such as:
Starting a Foreign Qualification Recognition Fund
Expanding career mentorship programs to smaller cities
Creating a Provincial Hate Crimes Unit
Funding the Alberta Hate Crimes Committee
Updating the curriculum to include materials focused on fighting racism
Expanding the number of languages students can learn
Making sure Albertans know their rights
Making it easier for Albertans to have access to anti-racism resources
Please contact me for more details.
Facebook: Anam Kazim- MLA for Calgary-Glenmore
Twitter: @anamkazimMLA