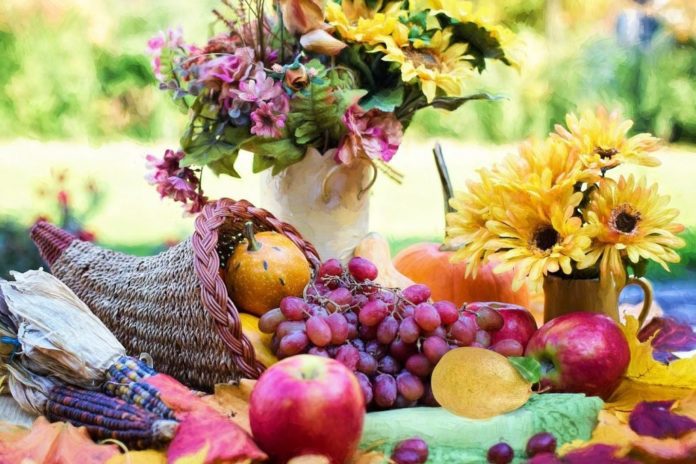 Thanksgiving is a time to gather with family and friends to celebrate and appreciate the many blessings we enjoy here in Canada. There's nothing better than the aroma of turkey, stuffing, and pumpkin pie filling the house as you catch up with your loved ones.
As Canadians, we are blessed to live in the greatest country in the world. From coast-to-coast-to-coast, Canada has so much to offer – from the mountains to our oceans to the Northern Lights.
And here in Canmore, we are particularly lucky to be in an area that is not only visually stunning, but welcoming, community-oriented, and just an overall great place to live.
So, as we celebrate Thanksgiving, I'd like to let you know what I am thankful for.
To live in the best country in the world. I know I have mentioned that already but it bears repeating. As we reflect this year on Canada's 150th birthday, we are reminded of our country's storied past and successes, and look forward to the future. We are the true north strong and free.
To be able to represent our great constituency in Parliament. This is a privilege that I have had for the past nine years and each time that I walk into the House of Commons, I am humbled by the honour.
For the brave men and women in the Canadian Forces – past and present. I am thankful for the sacrifices that have been made for our country's freedom. For those who are overseas and unable to spend time with their families this Thanksgiving, I am thankful for your service to Canada.
And of course, for my health, my family, and my friends.
As we give thanks for all that we have been blessed with, it is important to think about those who are less fortunate. Thanksgiving is a great time to donate a little extra to your local food bank or to volunteer some time to provide a hot meal to those in need. A small gesture can go a long way to brighten someone's holiday so please give if you are able to.
I would like to remind everyone that my office hosts Community Office Hours on the first Thursday of every month at The Civic Centre in Canmore, from 10am to 11am. Please stop by if there is any assistance that my office can provide for you.
Have a happy and safe Thanksgiving!