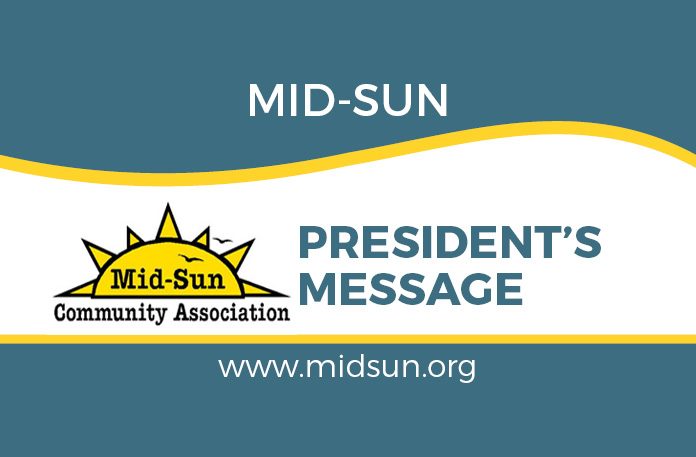 The summer seemed to whiz by this year and fall feels much the same. I can't believe it's almost time for Thanksgiving and Halloween and before we know we'll be thinking about Christmas. We also start planning for our Mid-Sun Annual General Meeting to be held Wednesday, November 3. We are still looking for a Vice President – if this or any other positions on the board interest you, please let me know.
Our summer day camps were a great success this year, and so was the community garden! Things are still a bit uncertain due to the pandemic, but at the time of writing, the programs at the Mid-Sun Community Center were scheduled to start. There are some excellent workshops planned including Lip Balm and Lotion Making and Yoga Nidra with Crystal Bowl Soundbath. If you haven't registered for programs yet, be sure to check them out on our website.
At the community center, we have been working on plans for the outdoor landscaping, although we are still waiting for news on our grant applications for funds. We are also going to be investigating Solar Panels as an energy source as part of an initiative by ENMAX. In committee news, the playground committee is creating a playground policy for the community association, and the seniors social committee is excited to have the Thursday afternoon seniors social group starting up.
Again, don't forget the AGM on Wednesday, November 3.
Any questions, comments or suggests please be sure to reach out to me at [email protected].
Happy Thanksgiving!
Patsy