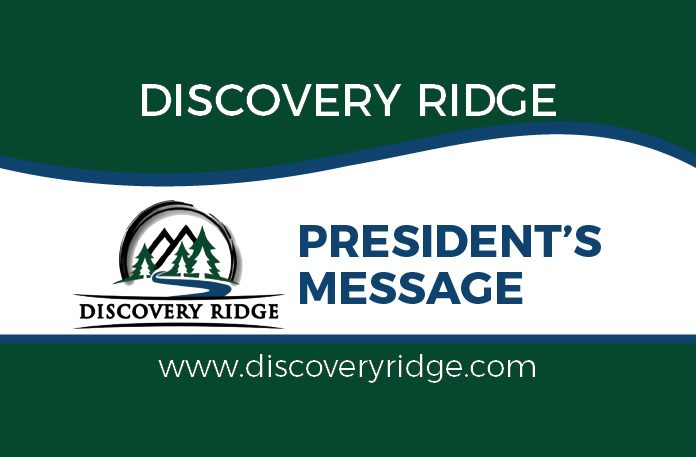 Please note the DRCA Annual General Meeting is coming up on February 24 at 7:00 pm. The AGM will be online and open to all residents, however only DRCA paid members can vote at the meeting. During the meeting we will be also looking for new Executive and Board members. If you are interested in finding out more about what's involved to be on the Board, please reach to me or any of our existing executives. Details about the AGM will be sent to DRCA members and posted on the DRCA website.
Given the continued spread of COVID variants, hosting our annual community signature events of the Stampede BBQ and Music in the Park remain up in the air for now. As a result, your Board is looking into hosting online events for DRCA members and hosting food trucks again starting in the spring. We know many residents are missing the community spirit that our events usually bring.
Again, I would like to thank all the residents that purchased their $25 annual DRCA membership. The two sources of revenue for the DRCA are membership fees and the bottle shack to cover operating costs for the association. Our largest costs are facilities and event insurance (which has seen double digit price increases every year) and annual financial audit costs. So far, we only have 520 DRCA household members out of 1650 households in the community. If you haven't purchased your membership, please go online at https://discoveryridge.com/membership/.
Finally, I would like to thank the residents that have attended our monthly DRCA board meetings. Some of them have decided to join the Board as a member at large or have taken active roles on our committees. We welcome residents to see your DRCA in action and sit as a guest at one of our meetings. Our meeting is online and are usually the first Monday of each month from 7:30 to 9:00 pm. If you would like an invite to our next online meeting, please email me below.
On behalf of the DRCA please remain safe and healthy.
Anil Tahiliani